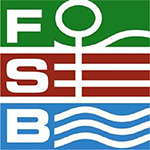 FSB, the International Trade Fair for Amenity Areas, Sports and Pool Facilities, taking place from 27 to 30 October 2015 in Cologne, is already on the track for success – two months before it opens.
The national and international industry players have already registered for the upcoming edition of the industry's most important communication and business platform in Cologne.
In total, around 650 companies from more than 45 countries are expected to come to Cologne to present their products and services across an area of 80,000 sqm. More than 90 percent of the exhibition area is already booked up.
FSB 2015, taking place once again in parallel with aquanale, the International Trade Fair for Sauna, Pool, Ambience, has an important new development in store: from this year on, both events will take place in the modern North Halls of Koelnmesse. The fair duo`s new structure means that existing synergies can be exploited more effectively, creating more business networks on a national and international scale.
"We have received a lot of praise from the industry in relation to the new concept to date and the levels of exhibitor bookings across all segments to date have confirmed this industry approval. This clearly demonstrates that the changes and developments we have put in place reflect the needs of the industry", says Katharina C. Hamma, Chief Operating Officer of Koelnmesse GmbH.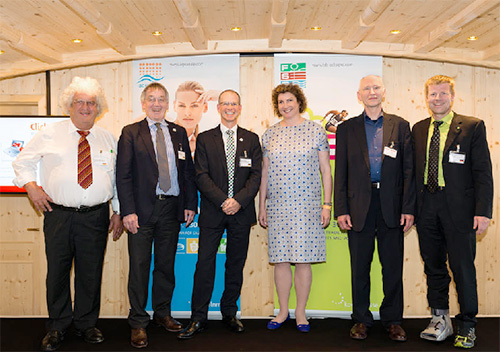 European trade press conference aquanale and FSB 2015, Thermal Baths in Erding
left to right: Wendelin Jehle (DGfnB) / President, Dieter C. Rangol (bsw) /
Executive Director, Dietmar Rogg (bsw) / President, Katharina C. Hamma,
Chief Operating Officer / Koelnmesse GmbH, Rolf von der Horst /
Managing Director, Klaus Meinel (IAKS)