Last 21st March SCP Pool Portugal held a Wellness event, at the Royal Abbey hotel in Alcobaça.
With the presence of more than 35 companies and 46 participants, the aim was to provide a different day to a specific group of customers, more focused at the Wellness market, or with the potential to develop this market.

This year, one of the main objectives of SCP was to create a concept of Wellness, by restructuring its offer within this market segment, which has resulted in its new brand image for Wellness: WE - Wellness Expert, which was revealed in this event.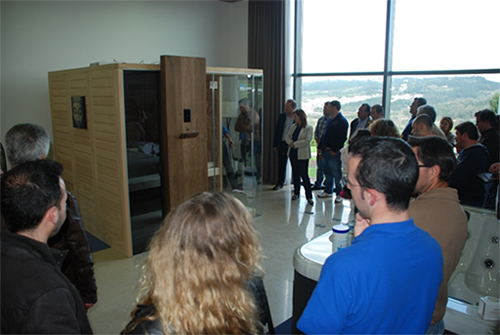 During the day, guests had the opportunity to see firsthand the new Wellness catalog, play some interactive games, see the new range of Wellness products by SCP and experience in exclusiveness the Wellness Center at the hotel, namely, Sauna, Turkish Bath, Spa and the Indoor Swimming Pool.

Among the latest innovations in terms of products, the following models were presented by SCP: Spa Impulse, GL525L Spa, Sauna Edge, Sauna Visage and the impressive Swimspa GL 1900 Premium.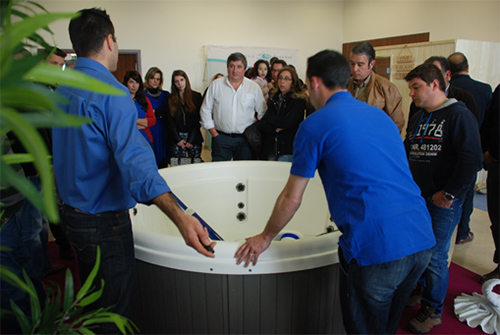 According to SCP, it was the first time an event of its kind was organized in Portugal, with a very positive feedback from the customers.

SCP continues to assert itself as a major player in the market for Wellness products, confirming themselves alike their new brand image: WE - Wellness Expert.