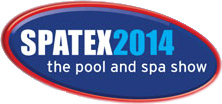 The 2014 Spatex trade show is to host a free, dedicated leisure operators' day at the event on Tuesday 4 February.

Focusing specifically on the needs of architects, specifiers, operators and managers of wet leisure facilities, the leisure operators' day comprises a series of technical workshops run by the Institute of Swimming Pool Engineers (ISPE). Important topics such as pool plant training, risk assessment in pools and spas, preventing outbreaks of cryptosporidium and different methods of water treatment will be covered by some of the country's leading industry experts.

All delegates attending the day will receive a £5 lunch voucher redeemable at the coffee points within the exhibition. Certificates of attendance are also available for any of the workshops attended throughout the show.

For the full workshop programme, visit www.spatex.co.uk
Commercial topics will be covered during presentations on the previous two days of the show, but not in such detail.