Winners in the 2013 Barcelona Piscina Awards have been chosen: Fluidra SA's AstralPool Mac physical and chemical swimming pool treatment equipment and PSH 2010 SLU's GIANT-N pumps with plastic turbine received the Innovation Award and Sustainability Award respectively. With regard to facilities in use, awards went to Es Mercadal residential pool (Menorca); the La Romana Hotel Spa Wellness Centre (La Romana, Alicante) and the swimming pool in the Pando Aisia Sports Complex (Portugalete, Vizcaya) for being the most innovative and sustainable in their category.
As at every edition, the aim of the Piscina Barcelona Awards is to recognise the innovative spirit of companies and, at the same time, promote their investment in R&D&I. The panel of judges, consisting of experts selected by the Institut de la Construcció de Catalunya (ITeC), chose 5 winners from among 19 shortlisted companies. Over 70 firms from 15 countries participated in this edition with their projects and products. The judges assessed the innovative approach and sustainability criteria (efficient use of resources and respect for the environment) of construction products and processes, use and maintenance of facilities.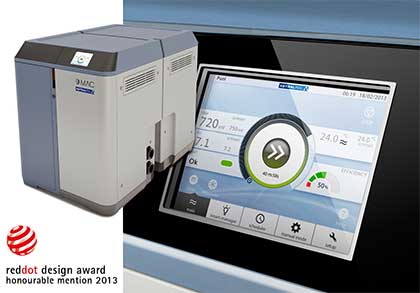 Award to the most innovative product:
AstralPool Mac from Fluidra SA
AstralPool Mac has been designed to perform the physical and chemical treatment of a swimming pool controlled by exclusive Smart Manager software, which enables users to adjust all pool settings from a touch screen display. It adapts to all conditions (volume of water, number of bathers, surroundings and filtration times) in order to save water, energy and chemical products. It can be controlled remotely via Wi-Fi using a Smartphone or Tablet. It received the award for most innovative product for opening up a path in the standardisation of pumping, filtering and chemical treatment equipment for private pools in a single, very compact device and for its potential for applications in larger facilities.

Award to the most sustainable product: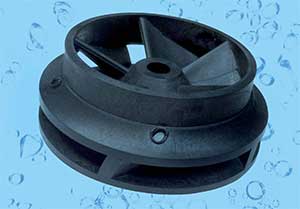 GIANT-N with plastic turbine from PSH 2010 SLU

It is a range of large flow pumps apt for different types of water that preserve the health of marine fauna since its hydraulic part has no metal components. It uses plastic turbines with curved pieces that minimise friction with water. It won the award for most sustainable product by overcoming the technological difficulty of manufacturing in plastic and achieving a turbine with an optimal geometry to increase performance and durability and avoiding the presence of metal components in the hydraulic circuit.

Award to Residential Swimming Pool:
Swimming pool overflowing into the sea, Es Mercadal, Menorca
Private Promoter; Menorca Tecnipiscinas SL; Rosa Maria Clotet, Joan Llongueras, Maria Llongueras, Bartolomé Martí, architects

The strong incline of the land, a priori a project disadvantage, was turned into an attractive formal resource. The creators opted for an overflow swimming pool with the three key elements connected by a pronounced incline: house, swimming pool and sea. Moreover, it is a seawater swimming pool, which means there is less need to use chemical products. The judges granted the award for the design that, despite the complex topography, achieved a notable landscape value.

Award to Wellness Centre:
Hotel Spa La Romana, La Romana, Alicante
Hotel Spa La Romana SL; Gutesa SL; Zavira SL; Isaac Peral, architect; Pascual Moya, architectural technician.

In the Alicante hotel spa, energy saving has been achieved using bioclimatic techniques, making a sustainable and economic facility: all the SPA lighting is natural, with skylights inside and a glass façade that makes it possible to filter light through the jalousies. Thanks to this solution, it is possible to regulate the entrance of sunlight in warmer months and, thus, avoid the need for air conditioning. The solar panels produce the energy that heats the pool and Spa water and the indoor marble stone maintains heat in winter for many hours. By using materials from the same region as the hotel, it was possible to minimise transport costs, thereby reducing considerably the building's carbon footprint.

Award to Sports and Recreational Facility:
Pando Aisia Sports Complex, Portugalete, Vizcaya
Demuporsa; Alpe Pools SL; Construcciones Balzola SA; Fernando Andrés Pérez, architect; Fran Pérez, architectural technician

The building consists of a cascading heat production system, formed by a geothermal installation, solar panels and heaters that start working sequentially in that order, regulating the energy flow according to the time of year and usage. It has a plant that generates sodium hypochlorite from common salt by saline electrolysis, which makes it possible to reduce costs with regard to chlorine purification. Another feature is the presence of patios and skylights that provide maximum natural light.

The judges rewarded this sports complex because of correct choice of materials and energy solutions that bodes a long useful life for the building.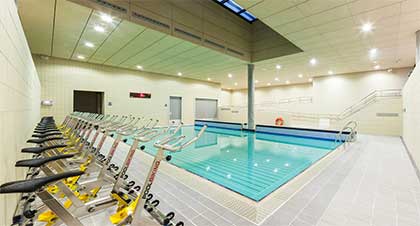 The names of the winners were announced on October 16th, at a function attended by business owners, experts, professionals and other national and international personalities from the sector.