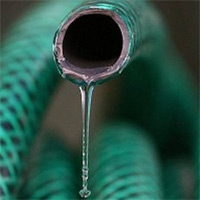 Three UK water companies have announced that they have removed their Temporary Use Ban (TUB) from Thursday 14 June as a result of high rainfall.

Anglian, Southern and Thames Water – which rely on reservoirs for their water supplies – say the lifting of the hosepipe ban has been possible because of the equivalent of three months' winter rain falling in April, while May was consistently wet with more downpours expected for the remainder of June.

However, four other companies – Veolia Central, Veolia South East, Sutton and East Surrey and South East Water, which rely mainly on underground aquifers – are still concerned about their water levels and are keeping the TUB in place.

Commenting on the announcement, BSPF managing director Chris Hayes said: "It has been very important for the BSPF to work closely with Water UK and the water companies to ensure our members' best interests have been represented during this difficult time, and to find ways that the wet leisure industry can work at making itself even more 'water efficient' in the future. Although this announcement is most welcome, the BSPF will continue its dialogue with Water UK to explore ways of supporting businesses in those areas still affected by the drought, and to seek appropriate exemptions to ensure their businesses are not adversely affected."

Removing the TUB will allow essential maintenance work requiring the use of hosepipes to be carried out.