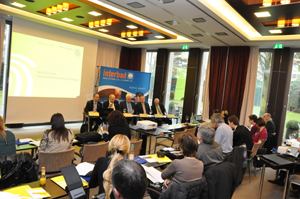 The organisers of Interbad – the Stuttgart-based exhibition for pools, saunas and spas – have announced that 270 companies have already registered for the 2012 event, a 10% increase over the previous show at the same stage.

Scheduled for 9–12 October 2012, Interbad appears to be bucking the current economic trend, and the organisers emphasise the importance of the show in companies' marketing plans.

"The loyalty of the exhibitors and the increasing number of newcomer exhibitors shows that Interbad is offering the perfect platform for professional dialogue at the highest level," said Ulrich Kromer, managing director of Messe Stuttgart – which is organising the exhibition jointly with the German Association for the Recreational and Medicinal Bath Industry (Deutsche Gesellschaft für das Badewesen e.V.)

He added: "With new industry trends, presented at various levels of the trade fair together with our partners, as well as a top-class programme of accompanying events, we are optimistic that we can continue the positive development seen over the last few years."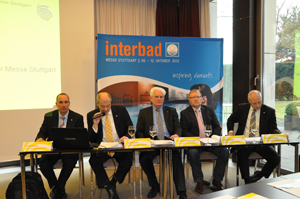 The organisers are setting their sights on achieving new record attendance figures, and are expecting around 480 companies to be represented in Stuttgart.
According to officially released figures, a third of show exhibitors and a quarter of visitors come from outside Germany – supporting the event's claim to being one of the most important European trade fairs for the sector.

In addition to the exhibition, Interbad also offers wide-ranging expertise and opportunities to share professional information. The co-located 64th Congress of the German Association for the Recreational and Medicinal Bath Industry includes a comprehensive programme of presentations and workshops on the theme of swimming pools, saunas and physiotherapy.
Mr. Ulrich Krömer

(Geschäftsführer Messe Stuttgart)

Dr. Christian Ochsenbauer

(Geschäftsführer Deutsche Gesellschaft für das Badewesen e.V)

Mr. Rolf-A. Pieper

(Geschäftsführer Deutscher Sauna-Bund)

Mr. Berthold Schmitt

(Geschäftsführer KölnBäder GmbH)