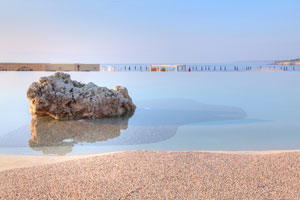 The project, using Biodesign technology, saw the light of day in Porto Cesareo, one of the the most attractive seaside resorts in the the deep south of Italy.

In this area, the coast is almost exclusively made up of steep cliffs looking down on the beautiful blue sea, interspersed by outstanding beaches accessible by boat only.
To compensate for this, a group of local businessmen came up with idea of creating a portion of sea and beach that can be easily reached, therefore enabling a large number of people to enjoy this delightful area. The project was only made feasible by the Biodesign building technology: the local authorities gave their approval thanks to the fact that the project blends in seamlessly with the outstandingly beautiful natural landscape.

The swimming pool comprises three basins (totalling 3,400m²) two of which are sunken in order to give the effect of blending in with the horizon. The basins stand alongside a 300m² canal in which swimming is prohibited but this is used for the sunken compensation tank.
The lowest pool has a very curvilinear shape and can be crossed by means of a wooden bridge; water spurts forth from a sand dune in the middle of this basin's widest part with an air/water geyser that works in bursts.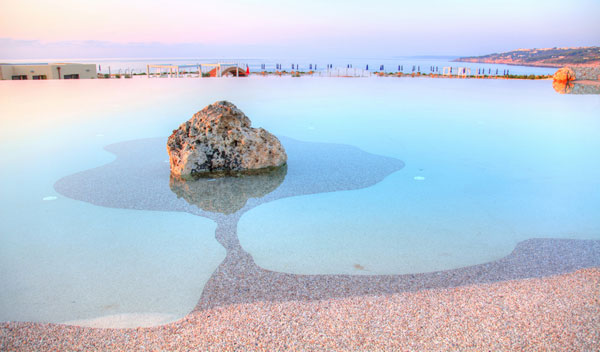 Lastly, the third basin has been specifically designed for children in a secluded area to allow the other basins be used trouble-free and enable easier monitoring of the adjacent area.