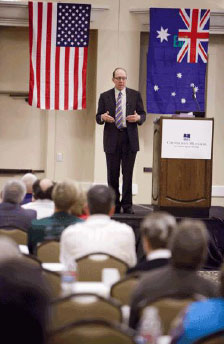 The recent eighth annual World Aquatic Health Conference (WAHC) drew 410 registrations from most states of the USA and various countries around the world – an increase of 30% compared with 2010, according to the organisers.

Held in October in Seattle on the US west coast, the event featured 45 seminars covering five symposia, lunch roundtables, and a scientific poster session; these seminars are now available on demand from the NSPF (National Swimming Pool Foundation) website.

Next year's WAHC is to be staged on 10-12 October 2012 in Norfolk, Virginia.
To receive more information on this event when available, please email [email protected].