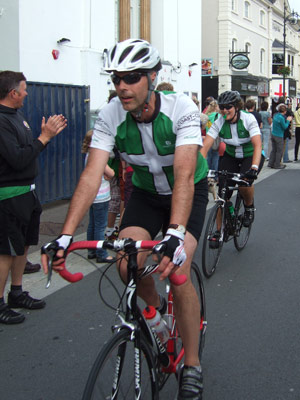 Jamie and Dominic Adams – two of distributor Golden Coast's directors – took part in Devon's annual coast-to-coast bike ride from Plymouth to Barnstaple in June in aid of the North Devon Hospice, raising £30,000.


With two routes to choose from, a direct 69 miles or a zig-zag 99 miles, the two intrepid cyclists picked one each, finishing the course in very impressive times of 4hr 45mins and 6hr 40mins respectively.
"This is now the third time we have taken part in this ride, but our efforts in tackling the course with its notorious Devon hills are small compared to the work of those at the hospice,"
said
Jamie Adams
.
Dominic Adams is pictured finishing his ride at Barnstaple.