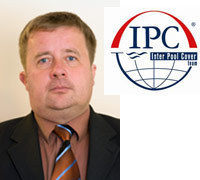 Mr. Ctibor Juchelka is a new addition to Alukov's Sales Division. He starts his career with Alukov in February 2010 in the capacity of Austrian National Sales Manager.
He thus reinforces Alukov's international presence and is responsible for swimming pool & spa enclosure sales, structuring the ALUKOV/IPC Team dealer network and bolstering Alukov's development of the Austrian market.
His activity will also be focused on marketing support and sales of the new "3Seasons™" concept in Austria.
Mr. Juchelka has extensive professional experience in the swimming pool industry. He used to work as a managing director in a company producing swimming pool enclosures, polypropylene and plastic swimming pools. He is married, has 2 children, and speaks fluent Czech, German and intermediate English.