Acclaimed by French pool installers for over 10 years, logyconcept3D software is a pool sales assistance tool that is also available in German. It was designed by the French Logyline company, a specialist in dedicated software for the pool sector.
Logyline, a specialist in dedicated software for the pool sector
This 3D software offers the customers of pool builders a realistic visualisation of their future pool in 3D or with one or more photos. The pool projects are integrated into photos at scale, offering the customer a realistic projection that helps them take the final step towards purchasing.
Indeed, it is difficult to imagine one's future pool perfectly integrated into the garden and see how it fits in with the architectural style of the residence or an exceptional view. It is difficult to imagine the final rendering of the assembled materials and to obtain an overall view. With logyconcept3D, these visualisations become realistic and the customer experience is enhanced.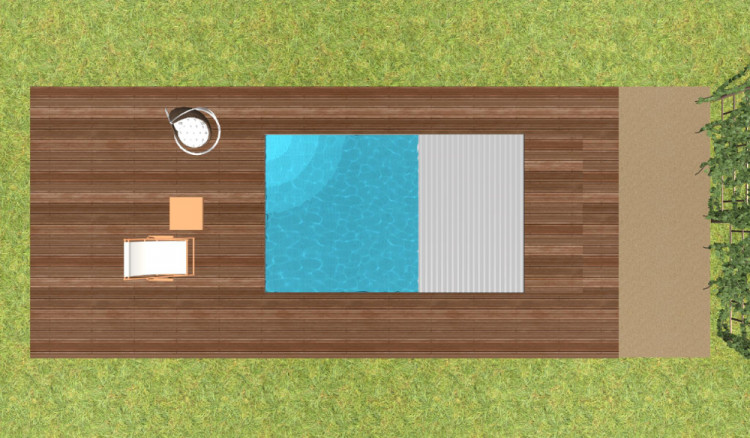 Pool project with logyconcept3D software
The visualisation software is easy to use and includes a well-stocked and regularly updated library of elements: pool shapes, shells, steps, etc, but also watertight coverings, coping, decks, and elements of outdoor design (terrace, lawn, low walls, etc) can even be added to the decor.
Once the project has been created by the pool builder according to the customer's criteria, it can be sent to them via a secure web page in order to gather their impressions. The professional saves a significant amount of time for the development of the final project, whilst the customer is happy to visualise their future pool as it will really be, in its real environment and in the slightest detail.