USSPA is one of the most recognized European spa and swim spa manufacturers. 27 years of experience have brought numerous inventions and patented solutions that have contributed to advancing the spa industry forward.
The swim spa with mechanical cover MCS®
An example of these patented solutions is the swim spa with mechanical cover MCS® which enables to open the swim spa with just one hand! This functional innovation means a significant ease of swim spa use additionally making the swim spa safe as it is preventing children from falling into the swim spa water.
A significant ease of swim spa use
Swim spas from USSPA are suitable for people who value their space. These swim spas are made without compromises offering a comfortable swimming space making them ideal as an alternative to a standard pool.
In case customers would like to combine active and passive relax the swim spa can easily be complemented by LoungeiN or CombiiN spa. Together offering a complex experience while technologies of both products remain independent.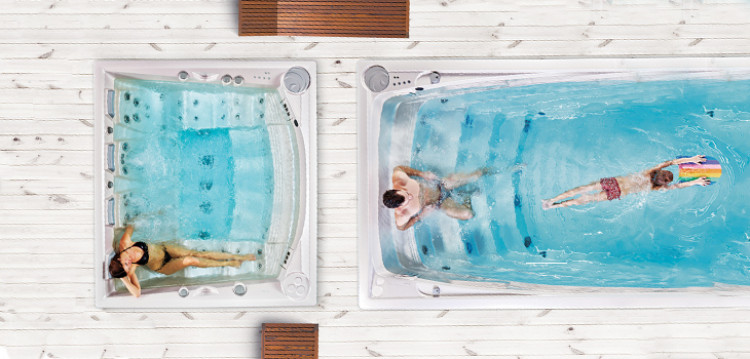 LoungeIN spa
The swim spas are equipped with unique technologies that the manufacturer has developed for their specific products. Advanced technologies make USSPA swim spas smart, but also ensure a long-life span, minimal failure rates and easy service. Low energy consumption is ensured by a complex insulation system.
USSPA is currently strengthening their export activities and expanding their dealer network. The company approaches each of the partners individually including tailor made trainings and support, prepared based on their needs. Professionalism is an essential part of the business and therefore every dealer has access to its own client web-zone where they can easily create and manage orders by using the spa configurator. The client web-zone provides a complete set of supporting materials and photos which can be used individually for dealer´s activities.