The Autofix 2.0 system is a safety device patented by APF that is designed to lock automatic pool covers.
The Autofix 2.0 system, a safety device patented by APF
In compliance with the strict French NF P90-308 standard, this system uses magnetic energy via receivers that are installed on the pool wall behind the lining (liner or reinforced membrane) and are thus totally invisible. A magnetic system fitted into the thickness of the end slat with a visible indicator ensures that the cover is safely fastened to the wall.
This 2.0 version is a development of the Autofix system that offers easier installation and is even more practical, reliable and simple to use. It is suitable for pools with high water levels and underwater decks.
Autofix 2.0 can be installed both during construction and renovation and the 2.0 version benefits from an entirely reindustrialised production process.
View a video of the Autofix 2.0 system on the dedicated website.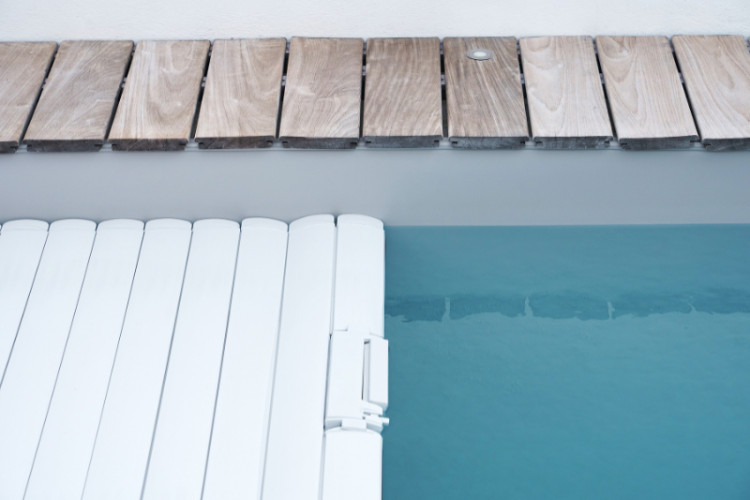 Autofix 2.0