Full Inverter technology enables the Pentair Invertemp®-DB heat pump to provide improved performance to warm or cool the pool. Regardless of the desired temperature, the heat pump automatically adapts to exterior conditions while optimising energy consumption.
Comfort and original design optimise the pool experience
High performance and very low noise level
It provides not only high performance but also maximum comfort thanks to a very low noise level (< 40 dB(A) in Boost mode - acoustic volume at 10 m) made possible by its design and certified by a French laboratory. Indeed, it combines the advantages of an inverter compressor and a variable speed fan, which enables it to automatically adjust its speed according to the operating mode and temperature selected by the user.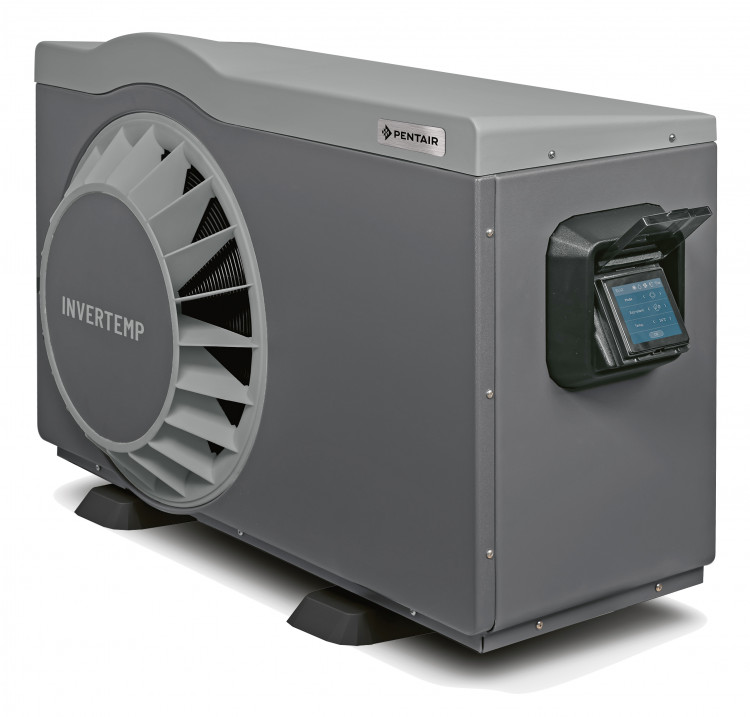 Pentair Invertemp®-DB heat pump with a TFT touch screen
Touch screen and remote control
The heat pump can be controlled either via a TFT touch screen or remotely from a smartphone via the Smart Life application, thanks to a Wi-Fi connection. The user can select the operating mode, configure the desired settings and view the pool temperature. Moreover, this heat pump is equipped with the ModBus card and can therefore benefit from Pentair automation.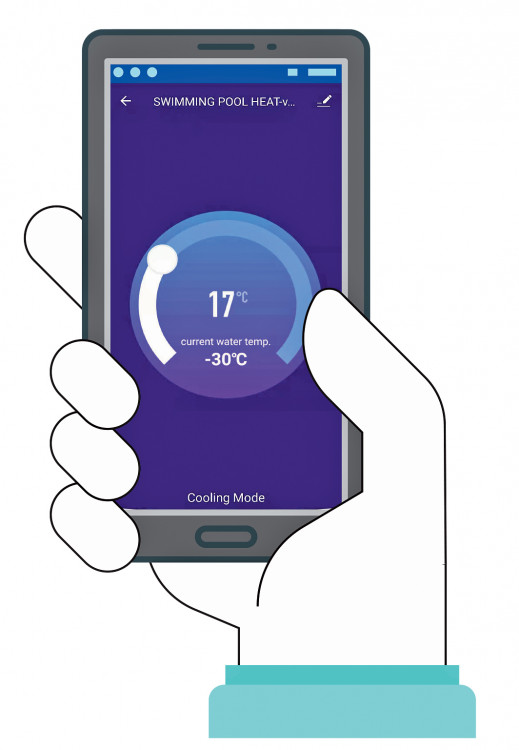 Smart Life application
Its unique design enables it to deflect the outlet air flow, eliminating any discomfort in front of the machine. Invertemp-DB operates on R32 refrigerant, which is more efficient and neutral for the environment.
Bringing together the most recent technology in the field of residential pool heating, this heat pump is part of Pentair's TradeGrade family of premium products. A smart, durable and energy-efficient heating solution to equip and sustainably enjoy more virtuous pools.