Reversible Smart Inverter Pool Heat Pumps
High-quality inverter heat pumps with heating and cooling function extend the bathing season and ensure convenient tempered pool water. Their user just needs to make himself comfortable, adjust the desired pool water temperature and increase his individual well-being.
Smart Plus units with vertical ventilation
The new Peraqua assortment includes the Smart heat pump Plus with vertical blow-off for projects in which the required minimum distance of the blow-off cannot be observed horizontally. Such as all other heat pumps of the assortment, the vertical one operates with Inverter Technology.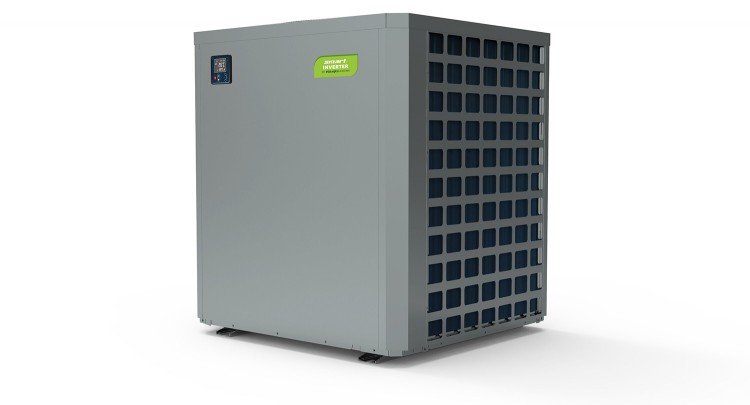 Side view of the Smart Plus Pool Heat Pump
Technical characteristics of the Smart Inverter range
Smart Inverter heat pumps are equipped with variable speed compressors, depending on the energy demand and the surroundings conditions, the speed of the compressor and fan will be increased or decreased. Therefore, this kind of heat pumps do not work on a fixed frequency as other traditional heat pumps do. Big advantages are much higher efficiencies at much lower sound pressures.
The Smart Heat Pump Vertical also offers a "Boost" mode with 20% higher heat capacity compared with normal operation.
These Heat Pumps offer WIFI connection. Therefore, they fit perfectly for the integration or retrofitting into a Smart Pool System with the Loxone Aquastar Air®. Pool owners obtain Caribbean-warm and North Sea fresh pool water per finger touch.
A larger pool, more powerful model
When integrating a heat pump in a pool facility a stronger model is recommended. The reason for a stronger model is the operation at a lower speed what provides audibly quieter sound level and more silent swimming pool surrounding as well as higher energy savings due to less power intake.