Yui spa designed by Red pool and CPA
A spa made out of fibreglass-reinforced acrylic
The YUI spa is the result of collaboration between the French business RED POOL and the Italian company CPA srl. RED POOL specialises in thermoforming, fibreglass processing, and shaping thermoformed plastic materials: pool steps, spa bath fittings, filter walls...
The YUI spa is made out of fibreglass-reinforced acrylic and includes a concealed technical room beneath the casing. This spa is for 3 people, providing 3 spacious seats to lie back in. Users will be able to enjoy its various hydromassage jets: 18 water jets and 30 air jets.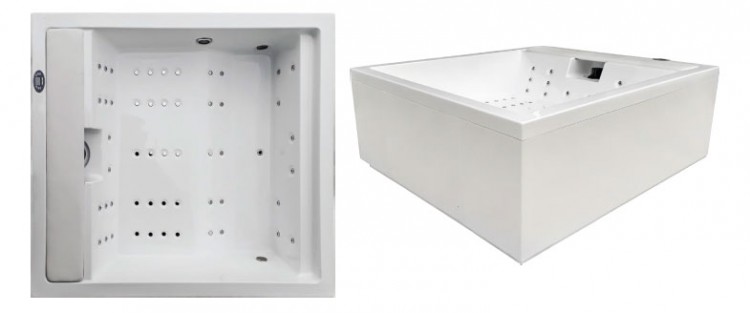 Aesthetics, safety, and ergonomics
The first thing you notice about the YUI is its design, as it has very contemporary sharp lines. Its original style means that it can be turned into a decorative feature either inside or outside home.
It was the French company's designers who designed this model, combining aesthetics, safety, and ergonomics, in order to meet their customers' wishes in terms of well-being.
The colours available to customise the YUI spa are: white, midnight opal, or pearl for the tub, grey or white for the headrests, and white for the cabinet.