Since their launch last year, the new anti-algae and UV-resistant slats Eclipse have been very successful. Due to this great success, OCEA has invested in an additional extrusion line to respond to the increasing demand in the market.

Thanks to this tri-extrusion process, the manufacturer produces this Eclipse profile with three separate types of materials or colours. The two colours combined in traditionally produced profiles will have a UV-blocking layer added on the surface of each segment of the cover.

This new profile design will also prevent the formation of algae between adjoining slats.
This unique slat design brings many advantages: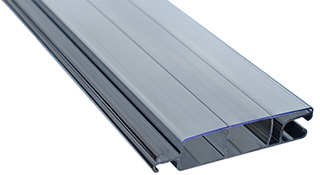 • An excellent resistance to UV radiation thanks to an additional protective layer on top of the slats for an extended lifetime (UV-blocker)
• A blockage of photosynthesis in the hinges preventing the formation of algae
• A buoyancy 10% higher than traditional slats
• An excellent insulation value: 3.2 W/m².K
• It is visually uniform over the entire surface (only waterproof chambers are visible)
• They can be assembled by clipping or by lateral sliding
• They are available in the widest range of colours on the market, including the best-selling Platinum and Cobalt, masking the eventual condensation in the slats.
• They are compatible with most existing profiles on the market.

Ocea keeps innovating its products and continues investing in new tools along with improving the production process to reduce lead times significantly.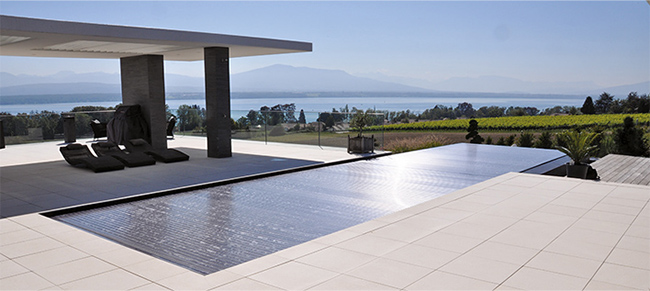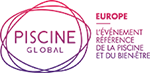 Seen at Piscine Global Europe in Lyon
www.piscine-global-europe.com