The booth of POOL TECHNOLOGIE is modern and pragmatic, just like the new range of appliances that it presents, in preview, during this new edition of PISCINE GLOBAL. For the industrialist, the exhibition is a crucial step that embodies a reflection conducted over several years, during which very important projects were launched.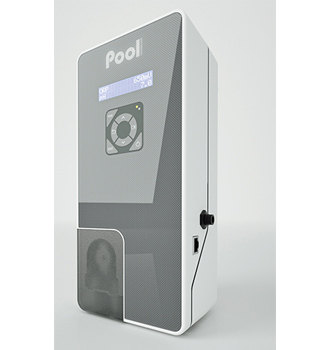 The new ranges feature a high-tech design, designed by the RDI and Marketing departments, piloted by a design firm. The common theme of this range: ergonomics. Both for ease of installation and for use, everything has been designed for easy handling and maintenance.

The devices are compact to adapt to the trend of small technical rooms. The latest generation of electronics offer new features such as E-POOL home automation: configuration and remote control...

These new devices are equipped with an Ethernet socket directly integrated into the box with which one can connect to the LAN home network. The parameters of the pool are thus within reach. One no longer needs to go to the technical room, since the data is transmitted in real time through a wired connection.

The exhibition is also the opportunity to present a preview of other innovations that will soon be marketed and for which patents have been filed.

In parallel, PURE CHLORE, the on site chlorine generating system, and its variations, are presented through demonstrations on POOL TECHNOLOGIE and HEXAGONE's common stand. Very effective, this process seduces more and more collective pools because of its many advantages. In fact, it is used to produce sodium hypochlorite on site in a storage tank. The required dose is then automatically injected into the pool without manual intervention.

This process thus eliminates the risks associated with transport, storage of chlorine (which is risky), environmental pollution, and handling and possible mix-ups between cans of chlorine and cans of acid. What is more, the chloramines present in the pool are destroyed and the health of bathers and staff is preserved.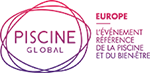 To be discovered at Piscine Global Europe in Lyon
www.piscine-global-europe.com