For the past 45 years, CCEI, the French manufacturer of swimming pool equipment, has placed innovation at the service of pool installers to facilitate the job of the professionals of the sector.
This ambition is still present in 2018 and CCEI is offering new and ever more ingenious solutions. It takes advantage of the Lyon fair to present its innovations and new products for the coming season.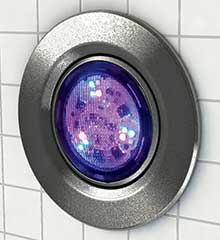 Among them is Vigipool, a remote pool surveillance system that enables users to visualise the state of several pools on a personalised web interface. In this way, pool technicians can anticipate the needs of their customers and plan their maintenance visits.
The new Micro Plug-in-Pool LED light, selected for the Pool Innovation Awards, is ultra-compact and incorporates Plug-in-Pool technology, a patented process of underwater energy transfer by induction.
In use since 2013, this technology supplies wireless power to pool equipment (pool lights, floating speakers) with no electrical contact and therefore no danger for users.
Compatible with all pools, this micro-light can be installed in standard 1.5" fittings. Thanks to this solution, pool users can not only change lights in just a few seconds, but can also remove their lights for winter layup with no electrical manipulation or waterproofing.

Also present at the fair is the new generation of ever more powerful mini-lights, the multi-function Meteor cabinet, and the new range of intelligent salt electrolysers.

The entire CCEI team, as well as its Romanian and Moroccan subsidiaries, are happy to welcome you to their stand to let you discover their new products and best-sellers.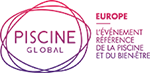 To be discovered at Piscine Global Europe in Lyon
www.piscine-global-europe.com