The OVY GREEN swimming pool dechlorinator removes chlorine during cleaning, draining the pool, or even when cleaning the filter.

Why is this done? Above all, it is a stipulation of the French Public Health Code (Art. R1331-2) to neutralise chlorine before releasing swimming pool water into the environment. And the water can also be reused for watering gardens.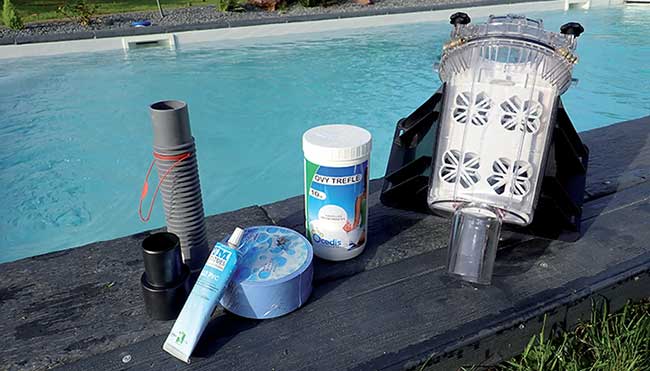 The water is filtered by OVY TREFLE tablets, which are loaded into the device. They contain a specific active ingredient that neutralises chlorine (up to 10 mg/l) after a short contact time. The device is easy to install and suitable for all swimming pools, whatever filter is used.

The Ovy Green set contains: 1 bucket of 10 Ovy Trefle dechlorinating tablets, 1 10-metre outflow duct pipe, 1 pipe reducer, 1 flexible adapter, 1 tube of PVC glue, 1 hose clamp.
It is recommended to use 1 to 4 tablets in the device depending on the power of the filtration pump (max. 2 CV - see usage recommendations).