After multiple years of in-house engineering and dozens of different designs, T & A, a Belgian company manufacturing automatic covers, presents its new invention: The RollOver, a unique product on the market.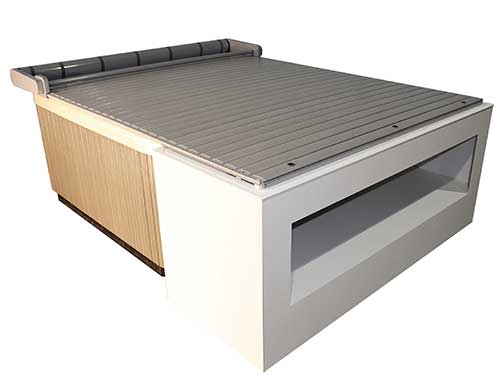 RollOver is a high-end automatic cover for above ground and integrated spas.
The patented drivetrain avoids the risk of damaging or scratching the spa, as the slats are laid down as the cover moves along the spa.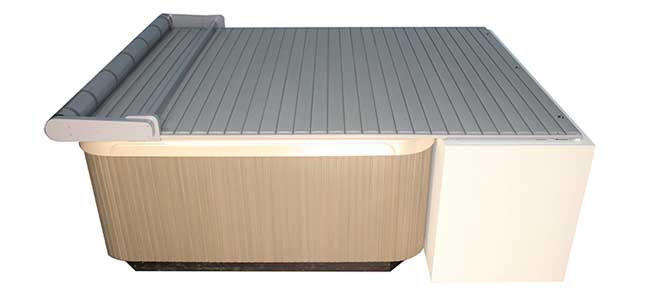 More info on www.sparollover.be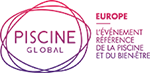 To be discovered at Piscine Global Europe in Lyon
www.piscine-global-europe.com