A counter current unit for a very natural swimming technique
Swedish pool equipment specialist Pahlén has launched Jet Swim Motion, a counter current unit providing a very natural swimming technique.
The device is made of acid-proof stainless steel AISI 316L and has a completely new flow technique with two oval nozzles, of which the lower is directed downward for a more even distribution of the streams. This provides a much more natural swimming technique compared to most counter-current units found on the market.
The air mixture in the jet streams is adjusted seamlessly in order to suit the personal needs. In its modern mini-malistic design, a discreet handle is hidden and integrated in the front.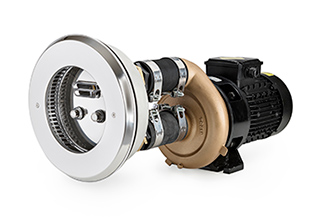 Jet Swim Motion Classic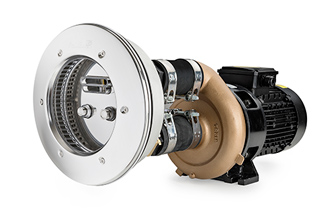 Jet Swim Motion Marine
Jet Swim Motion is available in both Classic and Marine design and meets the requirements for the pool standard EN 16582.
Pahlén manufactures and sells products for swimming pools since 1967. Through distributors and retailers the company provides equipment for public, hotel and private swimming pools. Their products are installed in swimming pools worldwide. Their production is exported for 70% to more than 50 countries.
The company head quarter and factory are situated in Upplands Väsby, Sweden.
Discover the video of Stephan Pahlén, one of the Pool Studio's guests at the Piscine Global Europe show, who exchanges some confidences on subjects as innovation, ecology and his feeling about the show.