Innowater, a company specialising in electrolysis, develops and manufactures water treatment systems: salt water chlorinator, pH and chlorine control and dosing systems.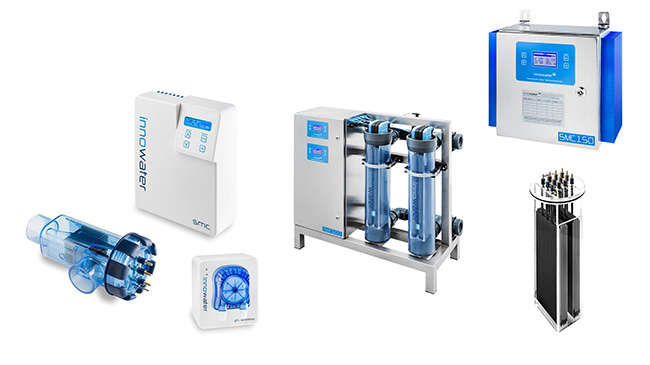 The products distributed by the company are entirely manufactured in Spain using European materials of the highest quality and are tested regarding safety.
In addition to a desire to preserve the environment - salt electrolysis not involving the use of chemicals and being harmful to biodiversity after evacuation - the company is actively committed to the protection of the environment through the real and effective initiatives it takes.
Innowater offers a wide range of chlorinators adapted to each customer and their use. Personalised service and assistance in decision-making are key factors in their business to enable their specialists to evaluate which procedure is best suited to each requirement and under all circumstances.

The company offers two types of chlorinators that maximize efficiency and cost-effectiveness: salt chlorinators and salt-less chlorinators.