SOLEO pools are constructed using a system of galvanized steel modular panels with which any type of pool can be built, whether public or private.
The brand, owned by RP Industries, offers four pool models (Skimmer, Infinity, Overflow and Mirror), but one can choose from dozens of designs with different formats, heights and linings, or create a personalised model using the panels that are available in 0.50 m, 1.10 m and 1.40 m sizes.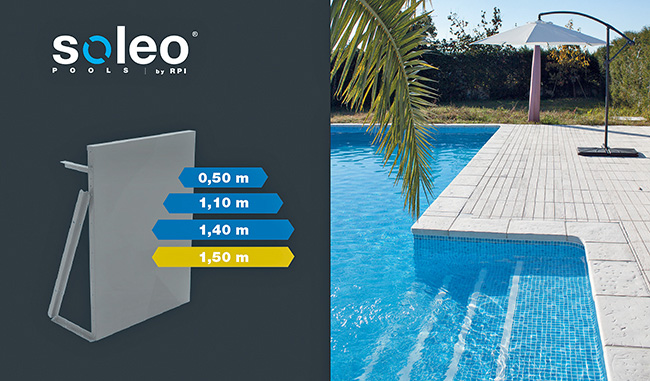 All the solutions presented feature the same innovative technology, namely a technology that makes it possible to ensure a resistant, economical and ecological swimming pool, and quick and easy installation. Soleo pools now carry the mark of quality and convenience, in addition to their anti-seismic properties.

In order to reinforce the offer, the manufacturer has also launched a new panel 1.50 m in height. This increases the speed of installation and has high accuracy when levelling the panels.