An extremely low noise level for maximum discretion
Exclusive to POLYTROPIC, the PAC INDOOR heat pump has an extremely low noise level for maximum discretion.

The heat pump no longer clutters up the garden since it is installed in the machine room that acts as a sound insulator! It is therefore protected from freezing and no longer subject to the vagaries of the weather.

The fan, coupled with a pressure sensor, self-adjusts to the airflow. One can keep the sound level as low as possible and still provide sufficient heating power. The flow adapts automatically depending on weather conditions, but also to the specificities of the installation, or in case of load loss (when a specific grid, an additional sheath, etc. is required).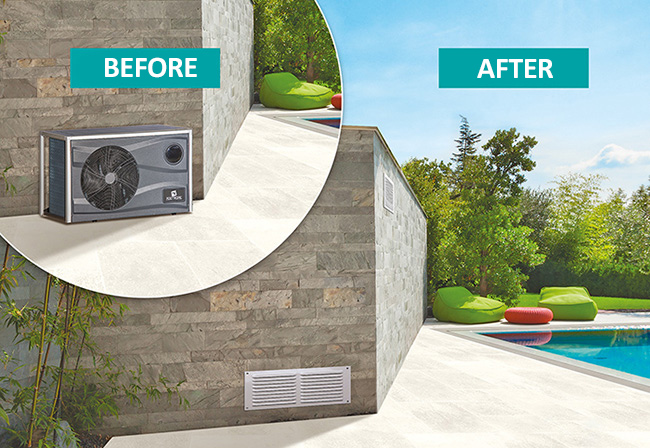 Measuring less than 80 cm, it is small enough to pass through standard sized doors and can easily be installed in an existing machine room in case of renovation.
In addition, the various kits provided by the manufacturer, facilitate installation irrespective of existing constraints. The air inlet is drawn through a wall of the room, and the air outlet can be located on the roof or on a wall of the Pool House. Also, several inlets and outlets have been provided on its front and side, making it easy to adapt to the Pool House configuration.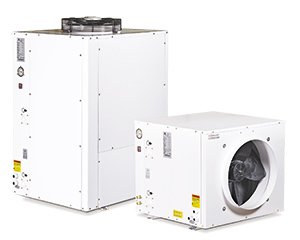 The installation of the heat pump is made even easier thanks to the grids, roof outlets and other ducts available as options.

For easy management, the PAC INDOOR connects remotely using the Polyconnect Lite smartphone application (iOS and Android).

Four models for various pool sizes are recommended: Indoor S (pools of up to 50 m3), Indoor XM (pools of up to 90 m3), Indoor M (pools of up to 85 m3) and Indoor XM Mono or Three-phase.