The anti-algae slats by Swim Safe are a combination of the excellent features available on the market today. They are made of specially developed hard polycarbonate provided with a solar profile and a black hinge that protects the slats from the sun and reduces algae growth to a minimum.
In addition to the standard 60mm slats are the anti-algae slats 62,5mm wide and slightly higher which result in bigger air chambers. This gives the slats a better floating ability and thermal insulation capacity. The slats are produced with a tri-extrusion that gives them a better UV-resistance.
Not only have the technical features of these slats been improved but also the aesthetics of the anti-algae slats due to the almost flat coverage and fewer seams. A positive side-effect of the cover is a clear saving on expensive chemicals, which is the result of less evaporation of the water and reduced algae growth.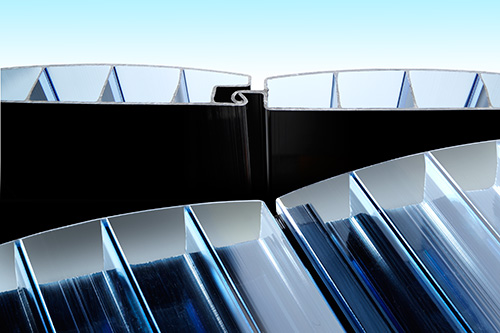 The company benefits from 12 years of manufacturing of automatic pool covers, with design and production of the motors in-house. The introduction of Swim Safe on the UK market was a success and they want to thank Spatex's organisers for "this good show" and all the visitors who came on their stand!