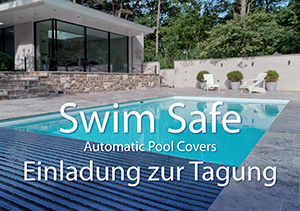 A conference of Swim Safe retailers will be held on 3rd March, under the sign of positive change that the company has experienced in recent years.

It is not by chance that this day was chosen, because this date is synonymous with optimism.

The agenda of the conference will focus mainly on expanding knowledge about all the company's products.

Moreover, this will be the perfect opportunity to get acquainted with all its employees in an informal way.

There will be a dinner after the meeting, during which the participants will be at leisure to discuss the past year and professional goals for the coming year.