The French company POOL UP CONCEPT presents an original product, at a very reasonable cost for the professional: the construction site shelter POOL UP.

Made of very flexible material, resistant to all climatic conditions, winter and summer, easy to handle, it is quickly put in place (15 minutes by 2 people), and can undergo many mountings and dismountings without damage.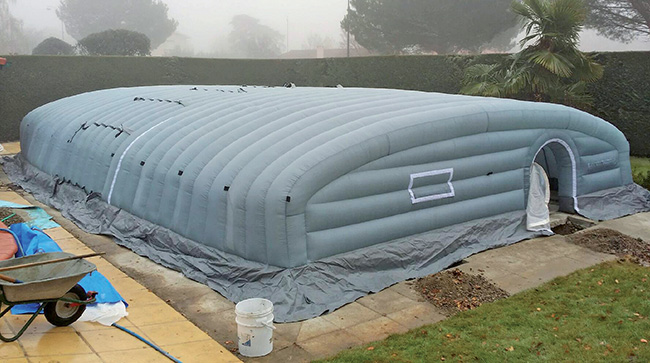 It also provides exceptional thermal insulation as well as sound and visual while offering an ideal luminosity.

If the custom-made is possible, the POOL UP is mainly available in 2 models which, together, cover 90% of the pool market. Each offers different dimensions and options and is adaptable in length thanks to a system of straps.
The ML 69 can extend from 6 to 9m, the ML 912 from 9 to 12m. An extension can also be envisaged by the addition of a 3 m tarpaulin.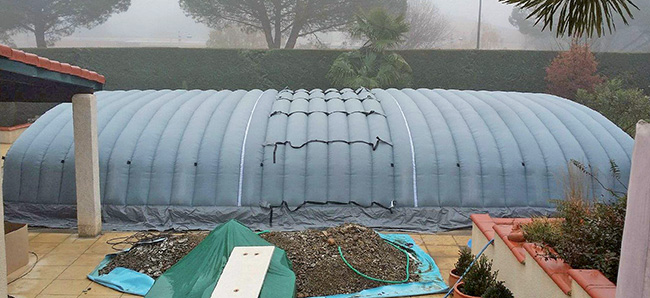 The Pool Up is not just a weather-related tool, but a real production tool, to be used all year round and which brings many advantages in the way professionals work.