The Danish company Dantherm, benefiting from more than 50 years of experience in the design and manufacture of air handling solutions, launches a new range of exclusive dehumidifiers for private pools, spas, saunas and hotel pools: CDP (T) 40-50-70.
The new range is developed with a focus to quality, functionality and energy saving.
Highly efficient fans with low SFP value, high-efficiency compressors, combined with a new advanced remote control contribute to cost-efficient operation and energy savings.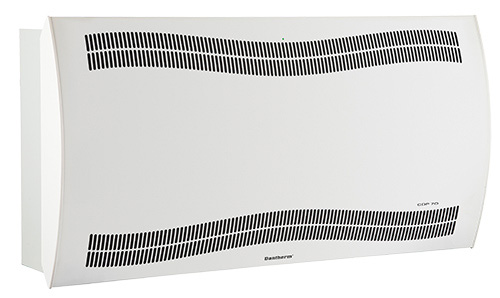 CDP pool romm version wall mounted or floor standing
These new pool dehumidifiers are designed on basis of thorough market research from leading pool installers and dealers.

The outcome is lighter units and lower sound level, higher capacity and airflow, lower power consumption, improved control possibilities and easier installation and service.

Especially the user interface has been in high focus: external connection to mains, integrated service valve in the cooling circuit, easy access to vital internal parts of the unit for service, USB gate for PC Tool, etc.

DRC1 remote control
With the new CDP digital control it is possible to get alarms, to communicate with BMS (Modbus), to control heat, pump, boiler and exhaust air/fresh air etc.
Wireless DRC1 remote control is available as an option.
The new pool dehumidifiers come with a wider range of accessories, such as wireless remote control of humidity and temperature, electric heating coils, exhaust fans, control valves for water heating coils, etc.

This new range comprises 6 models: 3 models for pool room installation and 3 models for technical room installation (T-models).
It is based on an elegant design founded on solid materials, corrosion resistant coils (epoxy coated) and high quality core components (metal parts are powder coated before assembly).