FILTRINOV offers a new all-in-one integrated filter wall ideal for polystyrene block pools.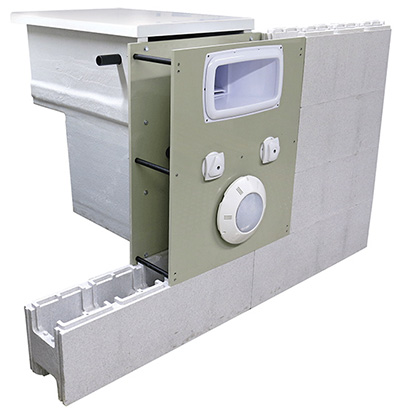 Suitable for pools of up to 8 x 4 x 1.5 m, this filtering wall includes a skimmer with a large grid, 2 adjustable outlet nozzles, a LED colour projector with its remote control, a 14 m3/h filter pump, a cartridge filter (25 μ rating), an overflow system and a control box with timer.

The cover is removable and fitted with a mechanical security arrangement.

As an option, you can add a salt chlorinator and also a BYPASS.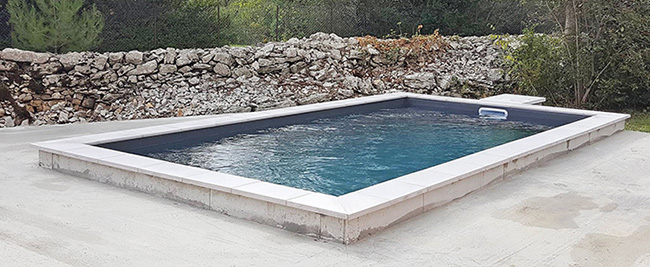 When assembling the pool, the wall can be placed on a concrete slab or on one or more rows of blocks. It comprises a formwork on each side, front and back, to ensure proper support while concrete is being poured. The felting can then be placed directly on the wall.