The Preformati Pool System is the result of continuous research for innovative solutions and several stages of optimization – this new design method is a valid and suitable alternative to traditional construction methods of concrete or steel pools.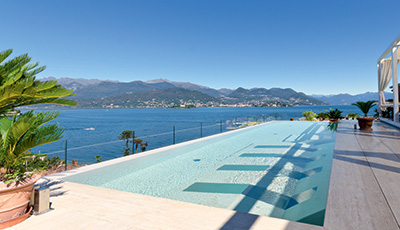 The Preformati Pool System technology can be used for complete structures of any shape and size, for pools and spas, and for individual components such as seats, beds, steps or alcoves.
The Preformati Pool System allows the predefined modules to be transported to the construction site, complete with all the necessary equipment. The system's modularity facilitates an easy, quick and precise assembly, avoiding installation errors.
There are numerous advantages to this technology: thanks to their reduced weight the structures can be assembled on floors with low carrying capacity, the excellent insulating properties provide significant energy savings, and the pool can be coated in the material of your choice – from mosaic tiles, to liners, to resin.
Supported by a campaign of experimental research that lasted more than a year, a new construction method was patented that allows the creation of freestanding pools without buttresses or propping systems. This technology gives freedom of expression to designers, allowing them to create shapes and volumes that up to now could only be imagined.