Preformati Italia has created a pool in EPS, featured on the terrace of an attic on the eighth floor in the centre of Milan's historic city centre.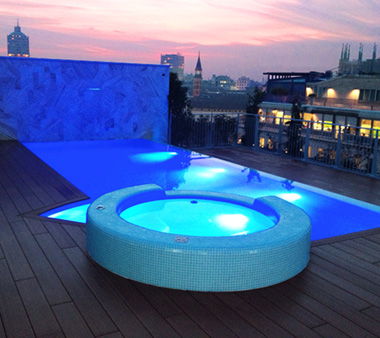 The structure has been made possible thanks to a thorough planning phase and more than anything, thanks to the meticulous preparation at the end of the process.
This allowed the reduction of the processing time and enabled the management of its implementation. The pool, (8m x 5 x 1,15) has been created with a wall fountain, a tap with
running water and a circular whirlpool bath, resulting in a luxurious and private structure focused on relaxation and wellbeing.
The realization speed and the excellent overcoming of difficulties due to the localization of the masterpiece, are again representations of another challenge that Preformati Italia has successfully won, also thanks to Idrosfera's cooperation in the plant design.