Already boasting the most extensive range of plain and patterned pool liners and tile bands available in the European market, in 2012 Annonay Productions France is introducing an exclusive addition to its offer: Dreamliner 2015, a new collection of 75/100-thick patterned pool liners with a pearly varnish finish.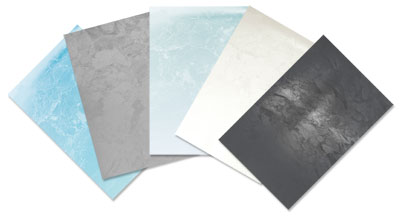 This new collection adds an effect of increased depth and transforms the pool into a shimmering swimming oasis.
Colours to look out for include: Adriatic White, Ice Blue, Turquoise Blue, Pearl Grey and Volcano Grey.