The Libra filter, distributed by the French company, ESPA, offers the best value for maintaining pool water.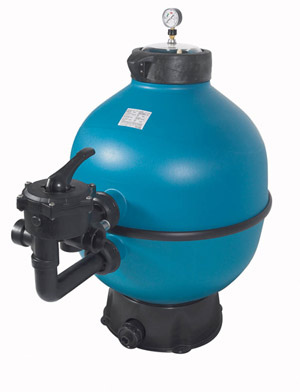 Its advantages are evident and dependable. It consist of, in particular, a
basin in injected thermoplastic resin
, electro welded, ensuring better waterproofing.
Its transparent cover and flange screw and a manometer with in-built air release make it easy to use and maintain.
Moreover, the
water and sand drain screw makes it easily accessible
.

Compact and attractive
, this filter is an
investment in the long term that optimizes the cleaning of water in a pool
.
It can be
adapted to all types of pools
; this product conforms to all environmental recycling norms.