The range of Cocoon shelters for spa owners, has been launched by Sesame, a french company that belongs to the CPI group. The CPI Group is a manufacturer of telescopic shelters for swimming pools and spas.

With 15 years of technical expertise, Sesame was able to conceptualize these new generation shelters. The range comes in three elegant models.

The Orlando, in the form of a dome, allows you to fully enjoy the area it covers. Its mobile system makes it easy to move the complete shelter around, including walls, doors by 360°.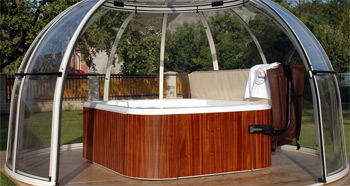 More than a shelter, the Sunhouse model is a protected haven of relaxation, modular, with the advantage of exceptional transparency inside. An incomparable view and great flexibility are its major assets.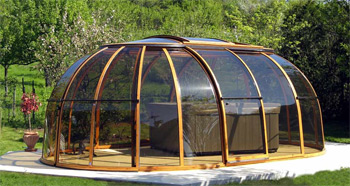 As for Verando, it is ideal as an extension to a house, as it can be placed side by side. The structure of the shelter is made of extruded aluminum with side panels in translucent polycarbonate.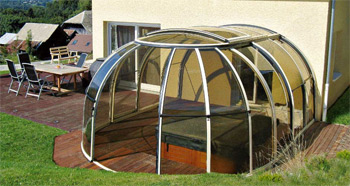 They are available in 184 different colors.