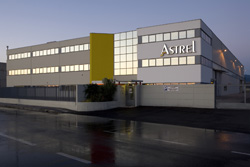 MODO, the new business unit for ASTREL srl, is dedicated to electronics for wellness. MODO is placing itself on the market as the standard for every automation requirement related to the world of wellness: from the hydro massage tub to the swimming pool, from the Turkish bath to the sauna, both for the public and private sectors.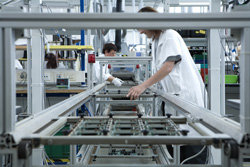 MODO is the European leader for spa controls, a market in which MODO works with direct sales to all of the main OEMs in the sector, supplying a high level of service in terms of flexibility and customisation.

MODO is a certified partner for electronics in the fields of beauty, fitness and biomedical centres, where it supports its clients with customised formulas for many different types of applications. Design and manufacture take place in our own facility in Italy, thanks to our staff of over 80 employees.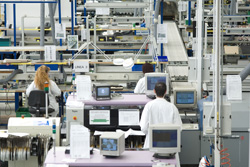 MODO is a registered trade mark for ASTREL srl

, a company that for over twenty years has dealt with the design and manufacture of electronic controls for multinationals in the hydro-massage sector, light industry and home appliances.

ASTREL lays claim to a lean enterprise oriented industrial type of organisation, with high-level automation and a holistic approach to quality. ASTREL has always been distinguished for its attention to safety and to the compliance of its products with European Standards.

For this reason ASTREL has set up its own internal (MIUR certified) testing laboratory or it uses qualified external laboratories. 100% of its production undergoes circuit and function tests