Prague's International Design Festival Designblok is the largest design expo in Central and Eastern Europe. The 25th edition took place from 4th to 8th October, and presented inspiring works by more than two hundred creators in three exceptional exhibition locations in Prague. And USSPA, a leading European spa and swim spa manufacturers, was there!
Spa Natura by USSPA at Designblok 2023
This year's Designblok theme was Journey, and USSPA had followed suit by creating a unique exhibition depicting its journey to foreign markets.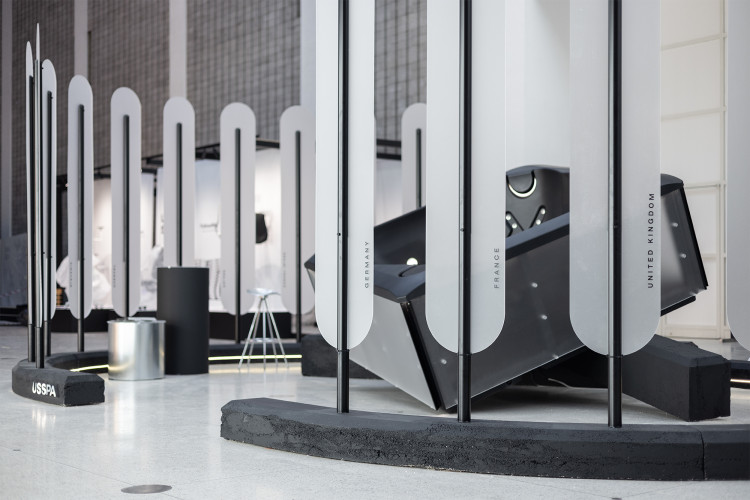 Spa Natura at Designblok 2023
The centrepiece of the exhibition was the artistically conceived spa Natura from the new export line Vibes by USSPA. It was surrounded by 22 rotating elements, each symbolizing one of the countries USSPA exports to and its own unique story. The base, in the shape of an unfinished circle, then referred to other open possibilities beyond the national borders and the journey that has been taken, but also the one that was still waiting USSPA.
USSPA at Designblok 2023
With the Vibes by USSPA line, USSPA is expanding its international reach. "The entire Vibes by USSPA range is exclusively for the international market and with its launch, we have embarked on a journey into the mid-spa segment. Our aim is to cultivate it and set new standards in the countries we export to," says Katerina Kadlecova, CEO of USSPA.
"The name USSPA does not resonate only in the Czech Republic. Thanks to the quality of its products, its unique design and many unique innovations, USSPA has become an important player and inspiration for the spa industry on a global scale. More than half of its total production goes to more than 20 countries.
And USSPA certainly doesn't stop there. Exporting abroad is a path that this premium Czech manufacturer now wants to take even further. Every journey is a process and also a great experience. We enjoy pushing the boundaries of ourselves and the industry. Moreover, we feel responsible for our contribution to spreading the reputation of quality Czech manufacturing, design and smart innovation", adds Katerina Kadlecová.