SPATEX 2023, the 26th edition of the annual water leisure exhibition, held last month, did not disappoint! More than 1400 visitors from 23 countries flocked to the Coventry Building Society Arena and packed over a hundred stands, showcasing the latest innovations from the world's leading suppliers and manufacturers.
Success for the 26th edition of Spatex
Over a third of visitors sampled the free ISPE Workshop and parallel seminar programme, where energy saving and sustainability, along with the latest health and safety guidance, were hot topics.
Networking opportunities were plentiful and very well attended. The annual British Pool & Hot Tub Awards on the Tuesday evening was followed by the traditional after-show visitor and exhibitor themed SPATEX Networking Party on the Wednesday. Many delegates then enjoyed a special curry and artisan beer night in the local Dhillon's Brewery. Situated within minutes of the Coventry Building Society Arena, it proved a hugely popular event.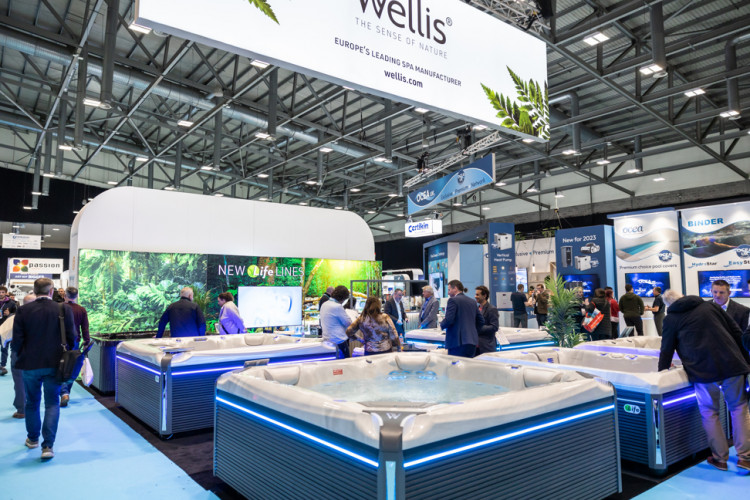 Wellis stand
A large swim spa was a major visitor attraction as a synchronised swimmer, a rower and a counter current swimmer were put through their paces for the launch of the Swimming Teachers' Association 'Swim to the Beat' campaign, to raise valuable funds throughout February for the British Heart Foundation.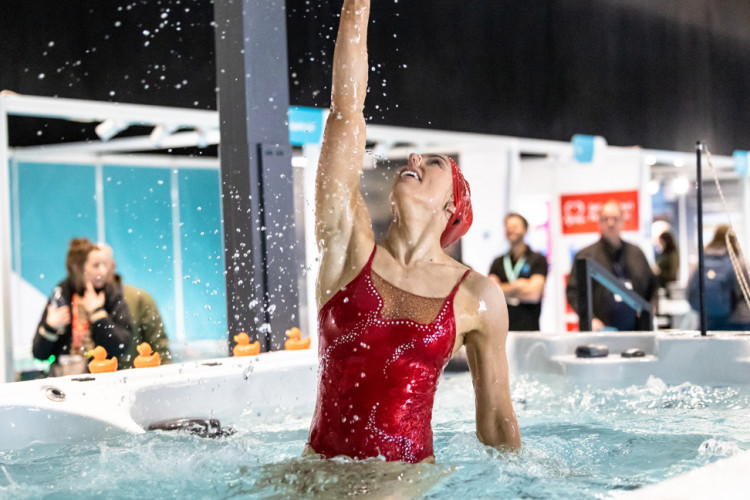 If the show's success is an industry barometer, then the forecast is set fair for a vibrant, busy pool season ahead.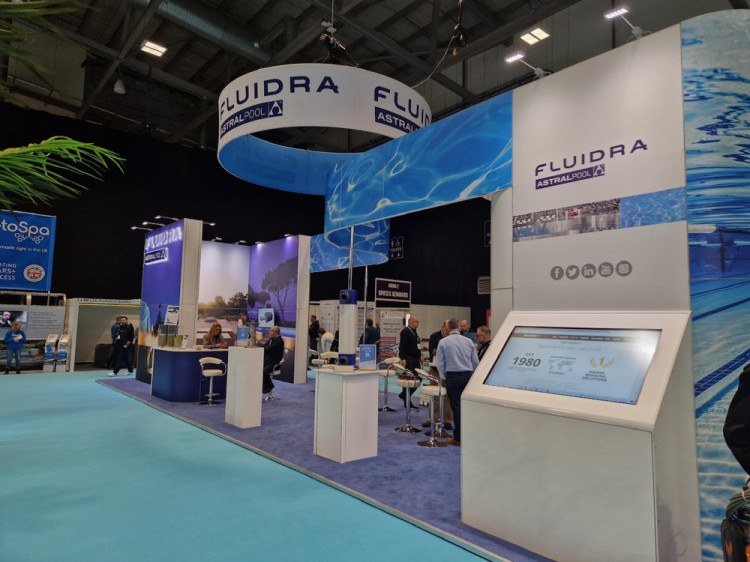 Fluidra stand ©Photo EuroSpaPoolNews
Organiser, Michele Bridle joins the team in sending a heartfelt thank you to all exhibitors and visitors for making SPATEX 2023 the resounding success it was.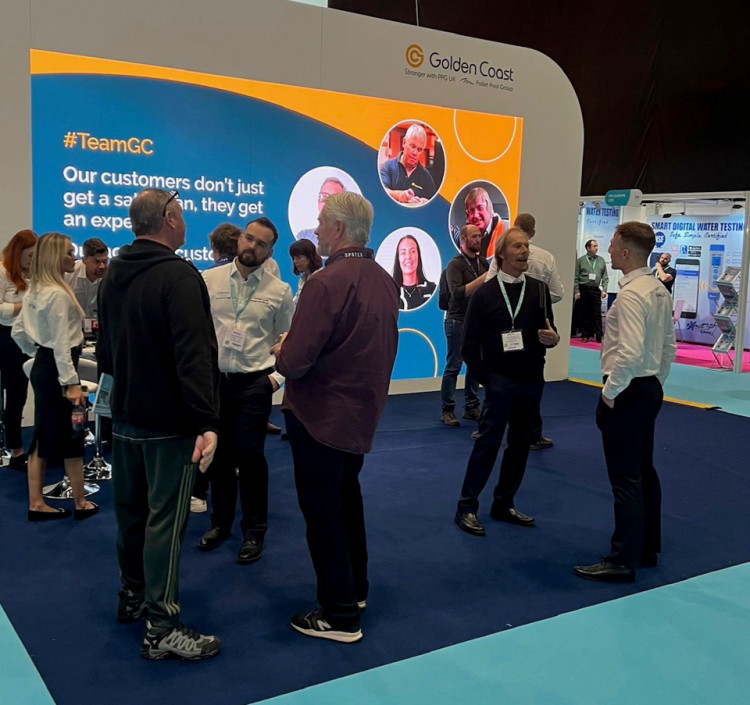 Golden Coast stand ©Photo EuroSpaPoolNews
EuroSpaPoolNews was present and visitors could discover our Special UK 2023 edition, distributed at the exhibition.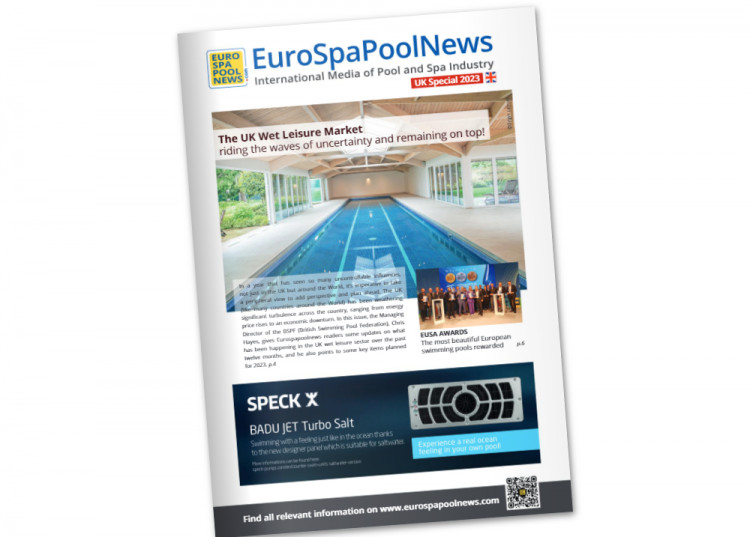 Read EuroSpaPoolNews Special UK 2023 ©Photo EuroSpaPoolNews
Spaflo: "We had a brilliant first day, with a steady flow of customers on the second and third days. We will definitely be back next year!"
Certikin: "Another great show delivered by Michele and the team and, as always, we saw a number of high-quality visitors. This year, Certikin celebrates its 60th anniversary and it is fair to say that SPATEX has played an important part in its success. The show provides a platform for us to launch our new products for the upcoming season as well as being a fantastic opportunity to meet old and new customers alike."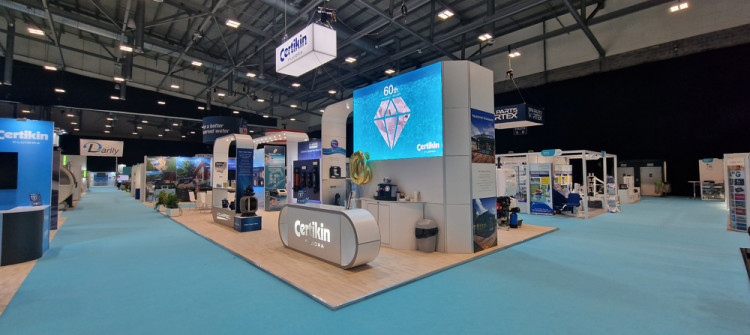 Certikin stand ©Photo EuroSpaPoolNews
One Stop Spas: "If you want to do anything in the industry, you need to be at SPATEX."
Swimming Teachers' Association (STA): "It was our pleasure to attend. The SPATEX team did an amazing job. I think it was my favourite one yet. It's the first year where I could have done with another day to catch up with people I missed."
Fairlocks: "A massive thank you to the SPATEX team for all your hard work in making it such a massive success for us. SPATEX is a vital part of our marketing campaign and when things go so well it makes all the effort and cost worthwhile."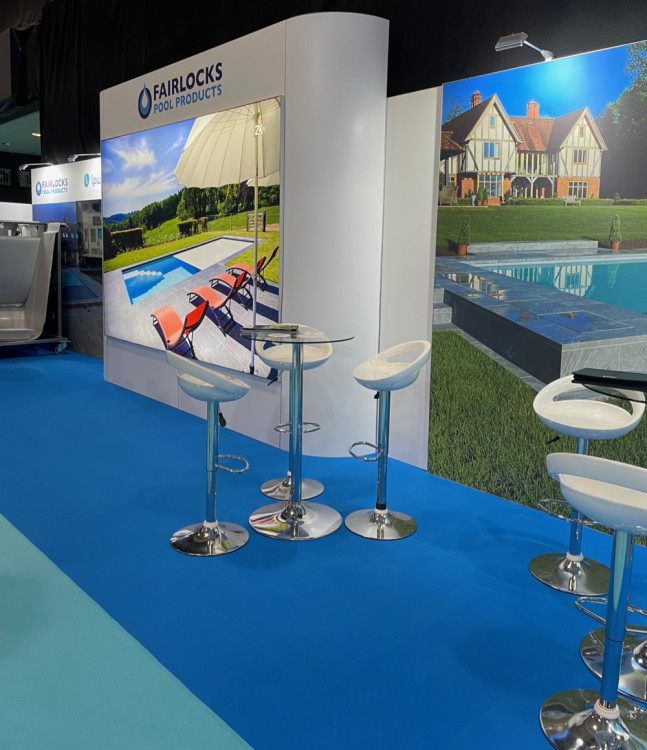 Fairlocks stand ©Photo EuroSpaPoolNews
SCP: "An incredibly dynamic event. The attendance and the atmosphere were identical to what you'd find at the Piscine Global Europe exhibition in Lyon." Read our interview with Jean-Louis Albouy at Spatex.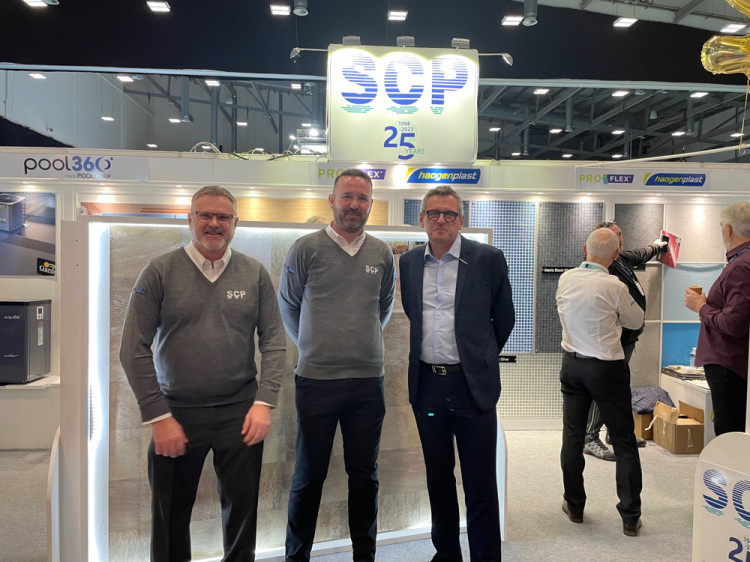 Ian PRATT, Simon COOK et Jean-Louis ALBOUY au stand SCP Europe ©Photo EuroSpaPoolNews
Carropools: "This was the first time we exhibited in the UK. We were impressed by the high quality of the stands and products from co-exhibitors. We've gathered so many valuable insights, contacts with British pool builders and fun experiences that we've decided to return next year."
Heatstar: "As always we had a great time exhibiting at SPATEX and show casing our products. The show was well organised and we were pleased with the turnout and attendance onto our stand. We look forward to coming back in 2024."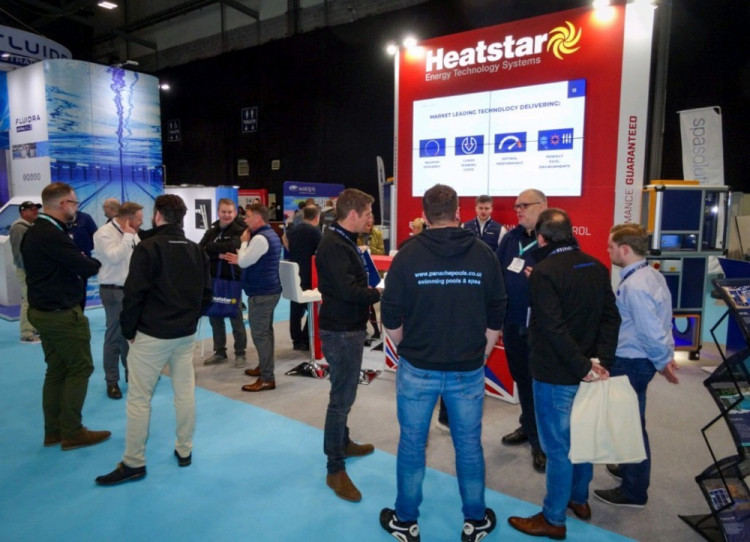 Heatstar stand ©Photo EuroSpaPoolNews
Book your stand now and save money: SPATEX's 27th edition returns Tuesday February 6th to Thursday February 8th 2024 to the Coventry Building Society Arena.
Book before Wednesday May 31st and take advantage of a generous Early Buy Rate. For more info, please contact [email protected] or [email protected] ; Tel: +44 (0) 1264 358558.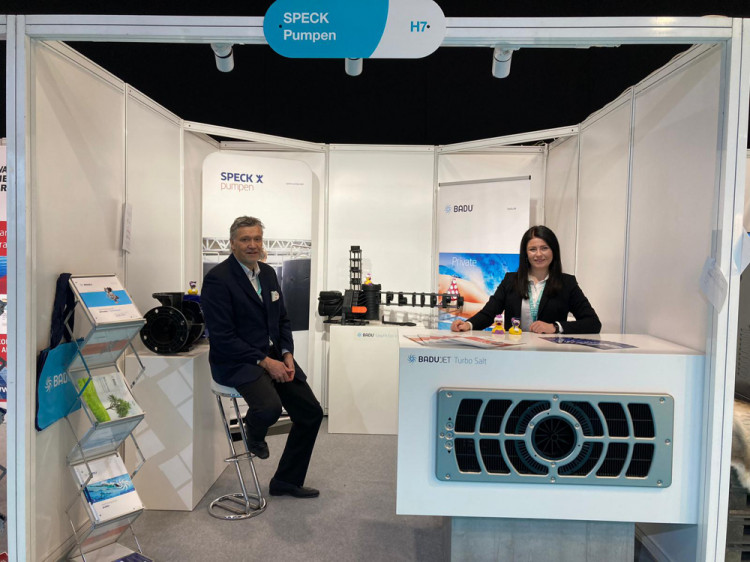 Speck Pumpen stand ©Photo EuroSpaPoolNews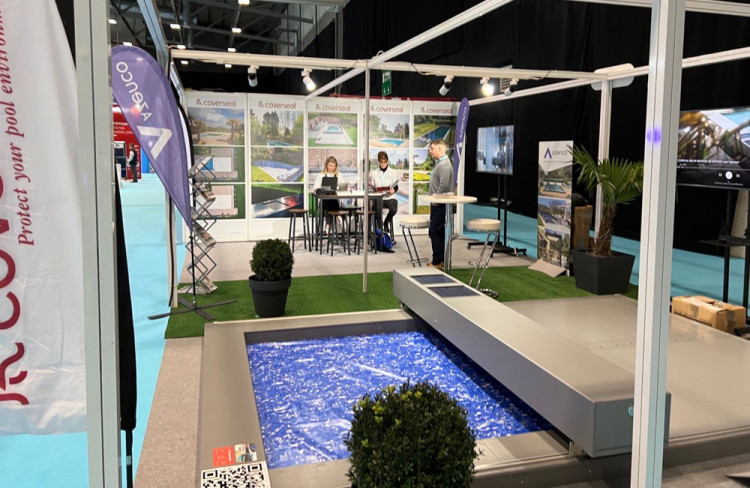 Azenco stand ©Photo EuroSpaPoolNews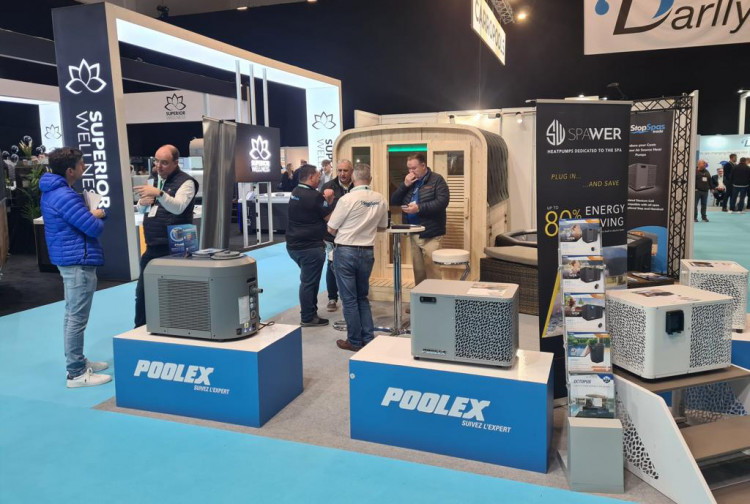 Poolex stand ©Photo EuroSpaPoolNews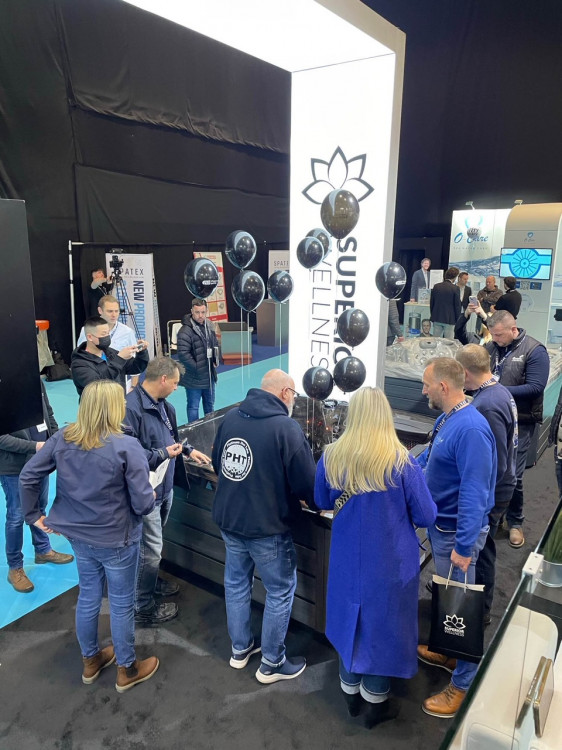 Superior Wellness stand ©Photo EuroSpaPoolNews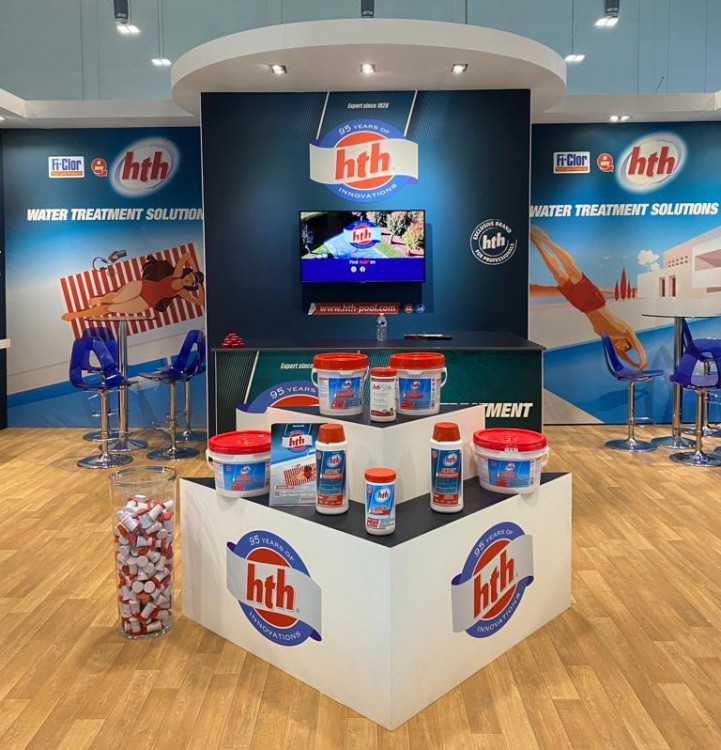 hth stand ©Photo EuroSpaPoolNews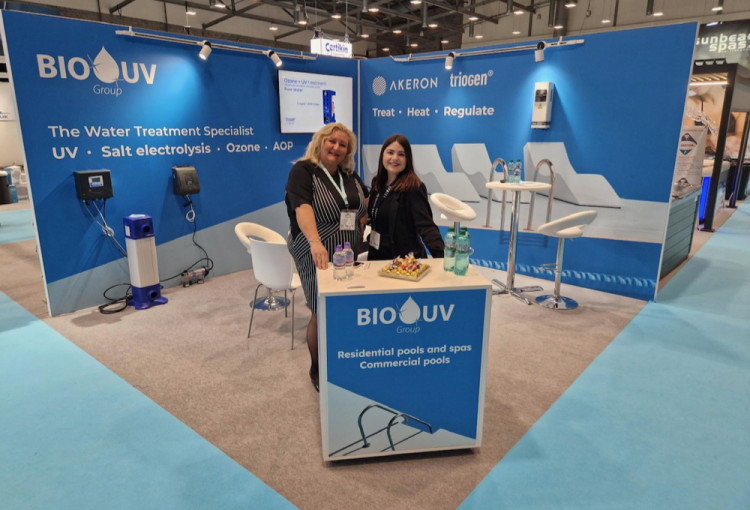 BIO-UV stand ©Photo EuroSpaPoolNews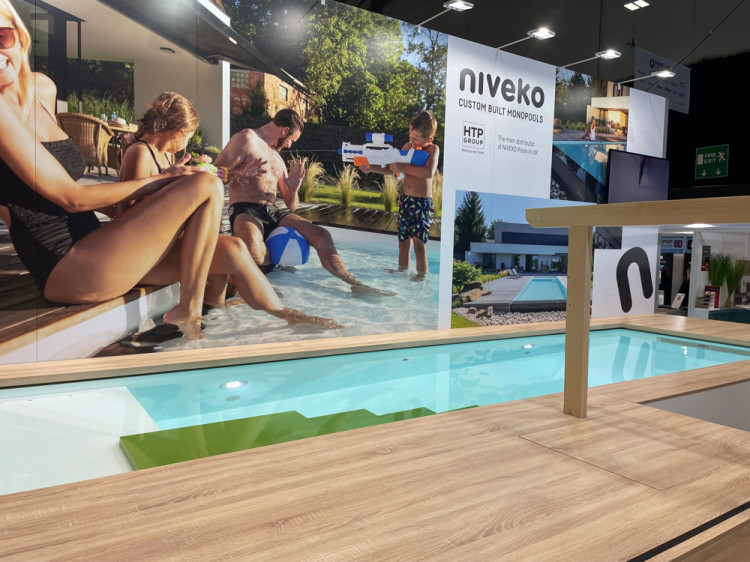 Niveko stand ©Photo EuroSpaPoolNews