The entire swimming pool and wellness sector is getting ready for the long-awaited event: the Piscine Global Europe 2022 international show. After a 4-year absence, the entire profession is delighted to meet again face-to-face to exchange ideas and highlights at Lyon-Eurexpo from 15 to 18 November 2022.

Why is Piscine Global Europe THE not-to-be-missed swimming pool and wellness event?
From residential swimming pools to community swimming pools, from wellness to outdoor development, Piscine Global Europe will be the ideal business platform for finding new subcontractor partners at international level, stocking up on ideas and collaborative projects... An unmissable opportunity for professionals to forge new relationships, including internationally (42% of visitors) and expand their business networks.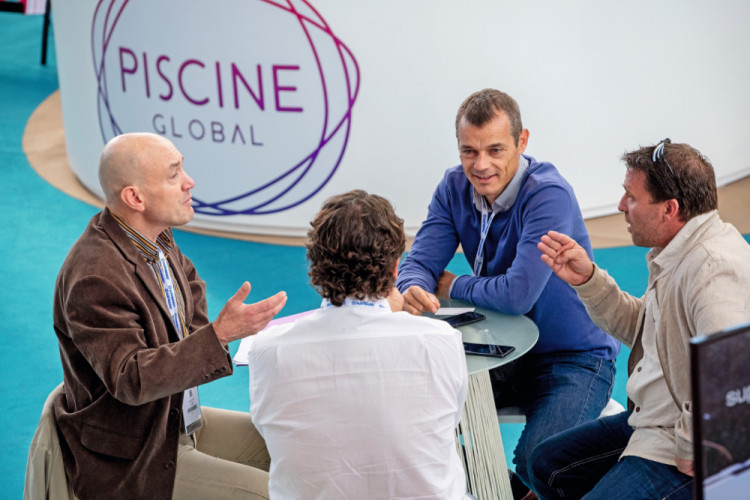 Piscine Global Europe, a privileged place for meetings and exchanges between swimming pool and wellness professionals
A rich program based on the challenges facing the sector
Piscine Global Europe is a real springboard for innovative businesses within the pool and wellness sector and an excellent opportunity for visitors to discover the latest products on the market. It is also a place for people to meet and discuss their common concerns, to learn and to make enquiries during lively lectures delivered by experts.
For the 2022 edition, professional visitors, swimming pool specialists, architects, designers, property developers and design offices... will have the pleasure of discovering a very rich program, full of new features and based around several poles, which have been called "pools" to blend in with the theme of the event.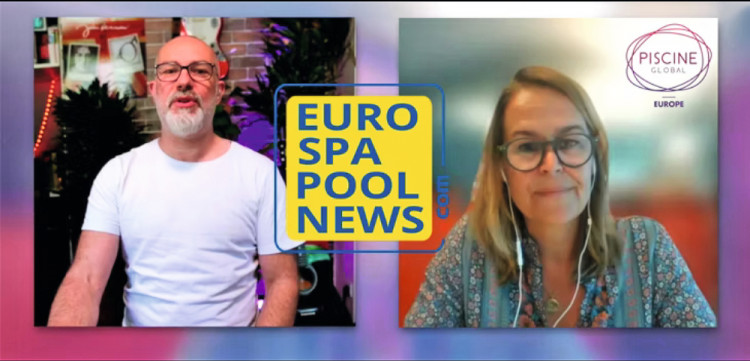 Florence Rousson Mompo, Director of the Piscine Global Europe show, explains everything that awaits professionals at this new edition of the show in our online interview
For 4 days, conferences and thematic spaces will be devoted to:
Employment, training and developing the skills of industry professionals
Digitalization and digital technology
A very dense entertainment program in dedicated spaces:

The

Arena Pool

a new inspirational space at the heart of the show will host speeches and round tables to look at current issues and trends in the sector.
The

Campus Emploi Formation Pool

will allow professionals to find answers to training and recruitment questions.
The

Showcase Pool

will present the latest innovations in the sector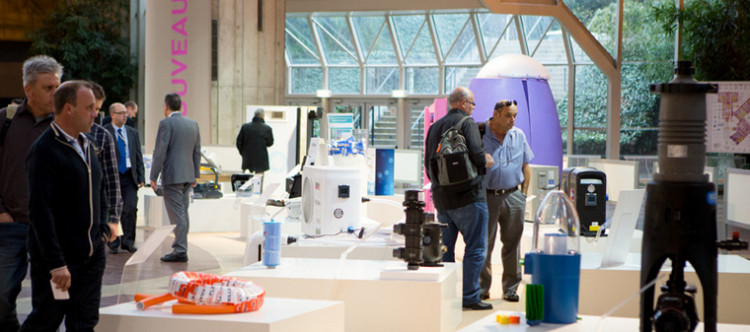 The latest features will be exhibited at the Showcase Pool
Innovation and design in the spotlight:
The Innovation Awards Pool will reward the innovations of exhibitors specializing in the field of swimming pools and wellness
The Design Awards Pool will highlight architects and their pool design project, whether it is a private pool, a community pool or a renovation.
Get ready for your stay at Piscine Global Europe 2022
Ask for your badge straight away
Join the meeting place for pool and spa professionals now and ask for your badge with the code PPGEN. Admission is free for pre-registered visitors. Your e-badge will give you direct and unlimited access to the show.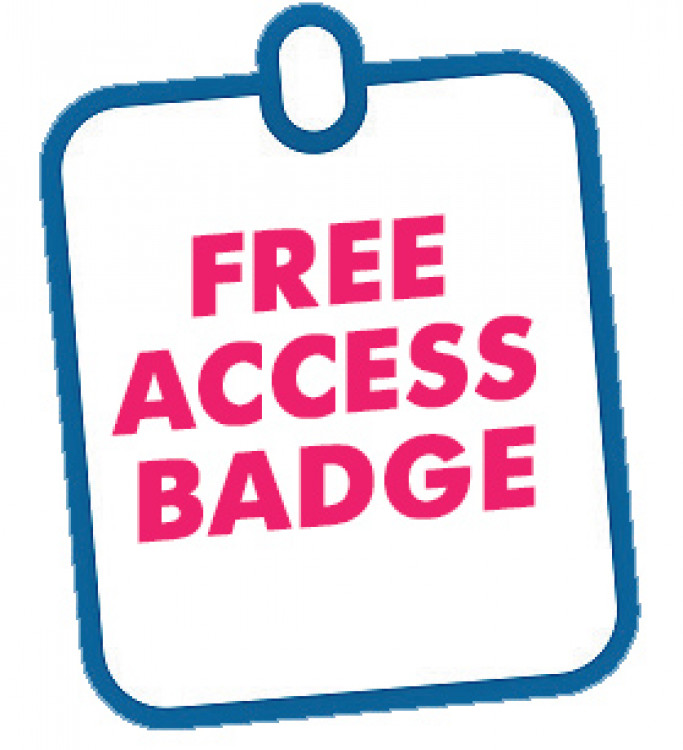 Download the Piscine Connect app
To get ready for your show and make things easier, download the mobile app Piscine Connect, available to download from 18 October 2022. A real networking platform, the Piscine Connect app allows the entire sector to interact directly before, during and after the show, allowing you to develop your contacts and optimize your participation. It will also give you quick and easy access to the list of exhibitors, the show map, the show program, the gallery of new products and your e-badge.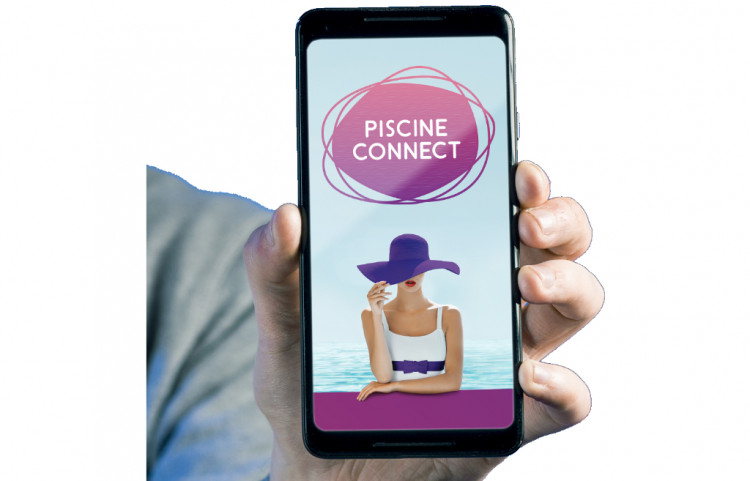 Download Piscine Connect, the app dedicated to pool and spa professionals
Discover the list of exhibitors
To find your way around the more than 1,700 exhibitors at the show, visit their stand, discover their new products and meet their teams, consult the list of exhibitors. You will find their stand number and business there.
Practical info
If you need help with accommodation, transport or catering or to find out the opening hours for visitors or exhibitors, consult the practical information on the Piscine Global Europe website.

EuroSpaPoolNews at Piscine Global Europe
And as with every edition, exhibitors and professional visitors will be able to find our EuroSpaPoolNews "Special Salon de Lyon" editions broadcast at the Piscine Global Europe show, in English and French, at the entrance but also on our stand G6B32.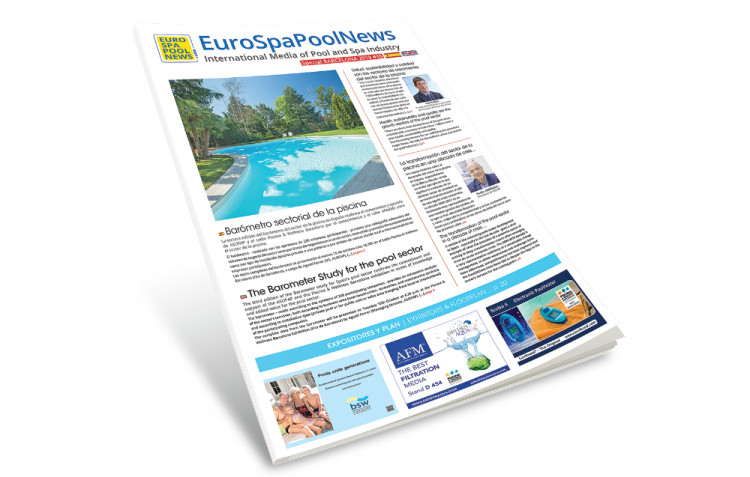 Edition EuroSpaPoolNews, le média international de l'industrie de la piscine et du spa
So, off to Lyon, and let's all meet at Piscine Global Europe for this unmissable event...