This strong team has been able to establish an exemplary collaborative approach and working capacity for technological innovation and unrivalled customer proximity. This is what emerged from our interview with Sarah Guezbar, one of the heads behind Pool Technologie's double-headed management. It was a meeting about the company's image... which wants to go to the next level by confirming its leadership in technology and product design, while greatly increasing its brand awareness.
POOL TECHNOLOGIE, specialized in water treatment, confirms its leadership in technology and product design
Special entrepreneurship
Sarah Guezbar confirmed this right from the outset: "Pool Technologie's raison d'être is customer proximity". To achieve this goal, the company, which exclusively specialises in water treatment, is continuing its commitment to innovation, 100% made in France for 30 years and with prestigious partners, without forgetting its social responsibility and environmental approach which are sure to win customers over. An example? Whether it is design processes or the choice of materials and parts, the RDI team (Research, Development and Innovation) is committed to developing easily recyclable products that take up less space and use less energy, all while lasting longer (the company is also committed against planned obsolescence).
The next-gen chlorinators in the Natural Pool Series range, with the Mini, Just and Premium versions, for example, offer high-performance operating with an electronic board fitted with a next-gen processor, boosted storage memory for an instant response, high-efficiency power supply and a built-in pH dosing pump, all while featuring 2 production modes (normal salt at 5 g/l and low salt at 1.5 g/l). Here at Pool Technologie, "eco-design" is therefore not just an empty word. And it is win win for the consumer, as they get more for their money, all while respecting the environment. In terms of the production plan, the choices of partners and providers are inevitably local, as well as responsible carriers.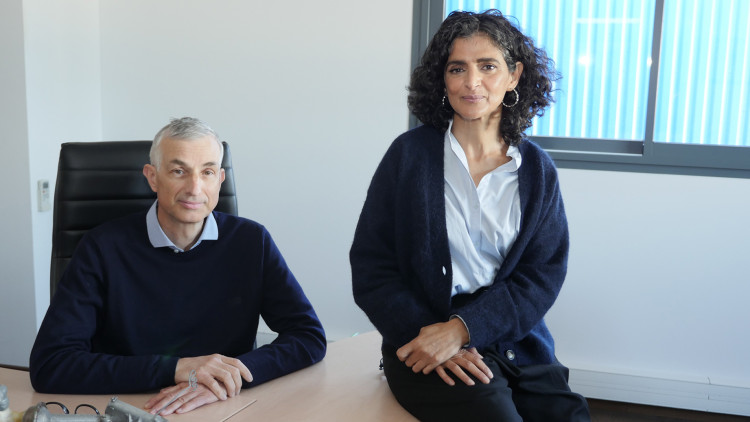 A perfectly complementary team at the head of Pool Technologie : Philippe Grard and Sarah Guezbar
This set of values is bearing fruit and can be felt in its internal operations, as Pool Technologie has adopted a real culture of collaborative work, particularly in terms of production. This approach starts from recruitment, with requirements focused on skills and a strong capacity to invest in staff, so they can continue with their daily work as part of a resilient team which pulls together. The cohesion is strong. Decisions are made collectively. The future of each employee has opportunities for advancement. The result is that the company is evolving at great speed and is recording rapid growth... up double figures in 2020.
Innovations: a rapid rise
"For 4 years, Pool Technologie has been completely redesigning its range of products, perfectly adapting it to the (demanding) quality requirements of the market and, in particular, heavily focusing on connectivity and the customer experience. Easy installation for pros is also one of our priorities with plug-in cables, access to parts without the use of tools (Easy Clip system), ultra-simple wall mounts, etc. It is the same thing for users, thanks to their great ergonomics. The equipment is smart, communicative and eco-responsible with increased longevity... our pH probes are well-known, some can even last over 10 years".
As proof of this focus on innovation at all costs: the INPI 2019 awards, which placed Pool Technologie in the top 15 patent applicants in the south of France!
However, in addition to this undeniable expertise in its business sector, Pool Technologie wants to focus on design with a revamped range and to develop its brand image. Sarah Guezbar acknowledged this: "Our ambition is to put our brand in the spotlight. Our strategy is now to increase Pool Technologie's value and to work on our reputation, which will help bridge the gap between what can be done to our customers' brand and the possible image on the market with our own brand"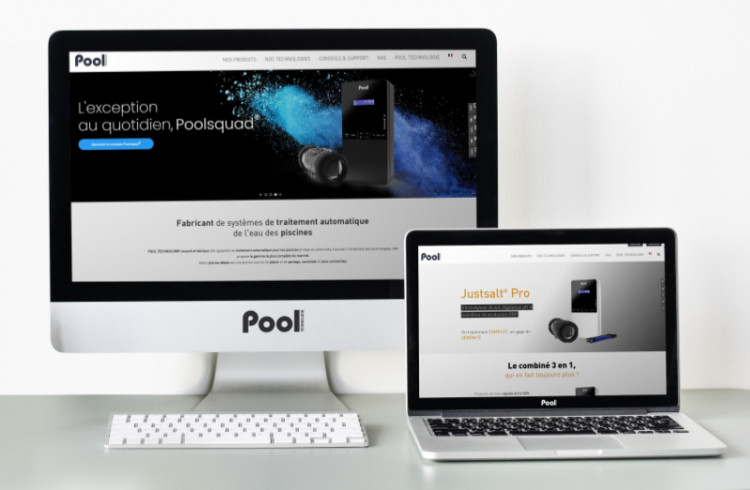 Recently fully renovated website with the new Pool Technologie image with a more designer look to showcase the brand new generation of automatic water treatment devices for private and communal swimming pools.
And finally, a word on this past year with the Covid crisis: "2020 was very rock'n'roll, but we perfectly took on production to meet demand, despite certain difficulties with supplies and higher costs (materials and transport). Our foresight, with our digital transformation before Covid, was definitely an additional asset in our success!"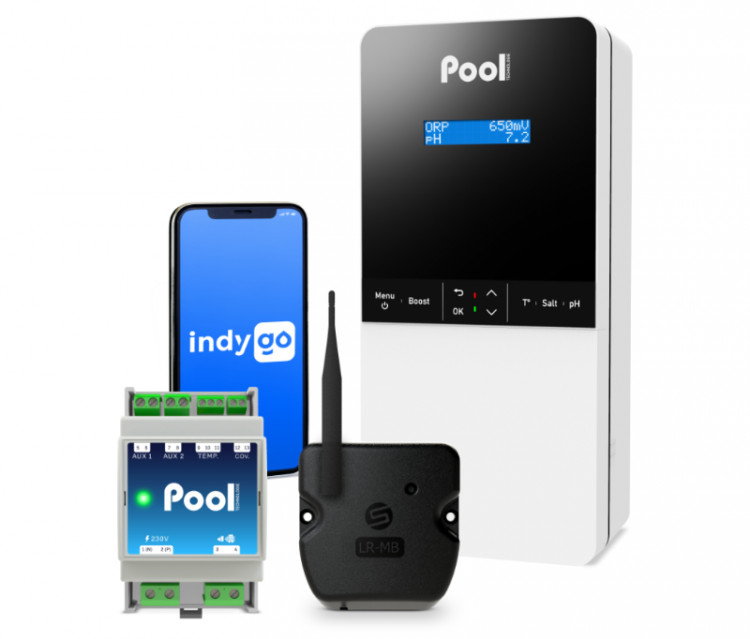 Justsalt® Pro and the Indygo® connected pool kit: the control box, relay antenna and MyIndygo® mobile app
Also discover the new UV/Ultra Low Salt® (ULS) hybrid range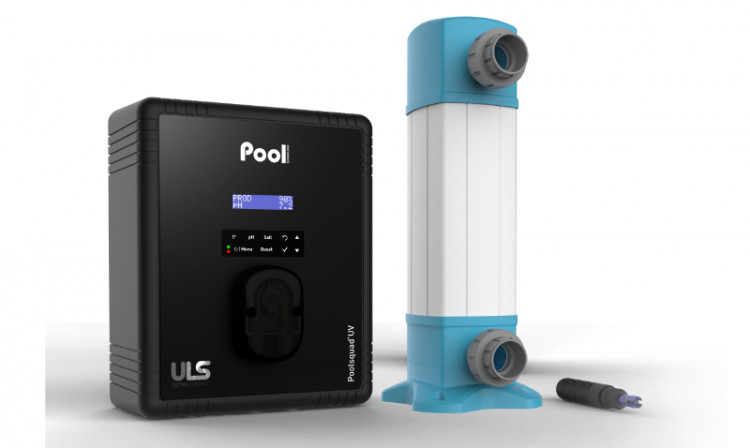 Justsalt® UV, Poolsquad® UV and UV reactor