For the last ten years, the fully automated hot tub and swim spa covers made by the Canadian brand Covana have been distributed across Europe by Covana Europe thanks to an ever-expanding network of dealers.
Aqua Warehouse group's innovative hot tub and swim spa covers
Covana Europe is part of the Aqua Warehouse Group based in the UK in Chelmsford, Essex. Renowned for its friendly customer service and technical support AWG has enabled the Canadian brand to offer its range of high-end automatic hot tub, swim spa and mini-pool covers across Europe. These premium automated covers allow users to secure access to their tub, keep all dirt and impurities out and, above all, relax at just the right temperature, whenever they choose to.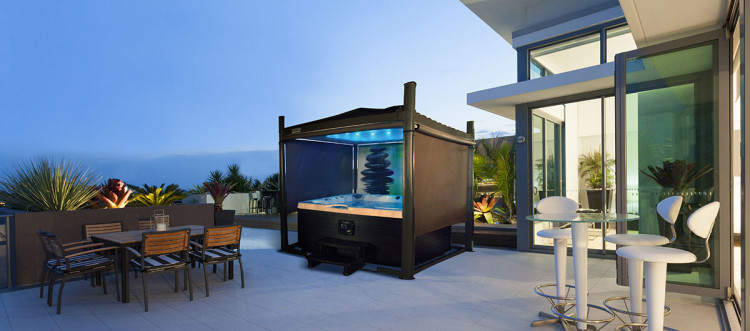 Oasis spa cover with led lighting and zen decor panel
Covana Europe in fact offers four different models, which all feature a contemporary design in order to accommodate the users' requirements.
Covana premium automated spa and swim spa covers include:
Covana Oasis: A stylish and modern automated hot tub cover featuring LED lighting and a gazebo-shaped design.

Covana Legend: A robust and thoroughly insulated swim spa cover, also automated, designed to cover your swim spa and protect it in all weather.
Covana Horizon: An innovative, state-of-the-art hot tub cover with a tilting system.
Covana Evolution: A modular cover designed to adapt to larger hot tubs, including round ones.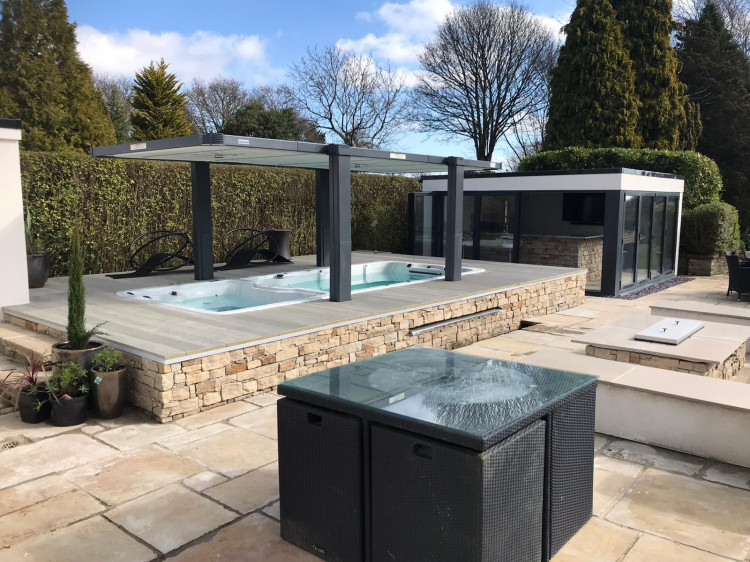 Legend automated hot tub and swim spa cover
Becoming a European dealer of Covana automatic hot tub covers
Covana premium hot tub and swim spa covers are made in Canada, imported solely by Aqua Warehouse and distributed across Europe by a network of consolidated dealers, including HotSprings, Jacuzzi and Hydropool. This network is also supported by a large number of independent retailers who display at least one Covana motorised hot tub cover model in their store. In a rapidly expanding market, the brand's network - which already boasts multiple dealers - continues to grow.

Covana logo
Do you want to become a dealer of Covana automatic hot tub and swim spa covers? Simply contact the Covana Europe sales team who organise a dedicated account manager for each dealer. What for? To provide marketing and technical support in the form of customised training focusing on the skills, know-how and expertise required to advise customers wisely on the various models offered by the brand and facilitate installation of Covana automatic hot tub covers.