Thanks to the PIP Scanner application, PENTAIR offers you many gifts and a chance to win a cruise in the Caribbean during the Piscine Global Show.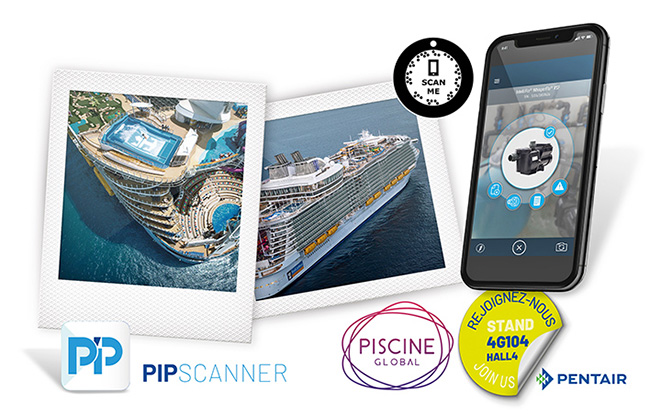 Pentair's PIP Scanner mobile app, makes life easier for pool professionals by making the sale and maintenance of TradeGrade products easier than ever. Launched at the end of May in Europe, the application has already been adopted by several hundred professionals in more than ten European countries: pool builders, retailers, distributors... all of them find what they are looking for among its many features: several thousand scans of TradeGrade products, several hundreds of extended warranties, customized certificates to send to consumers, and hundreds of thousands of points earned by members of the Partners Incentive Program (PIP) its loyalty program, through the app.
Faced with the success of PIP Scanner, PENTAIR announced at the 2018 Piscine Global Show that the app, already compatible with the majority of TradeGrade products, will soon be available with all its products bearing PIP points on which you will find soon PIP Codes to scan.
Come and discover the many advantages of the PIP Scanner on the PENTAIR stand. Also try your luck at winning loads of gifts, PIP points and also a fabulous "Symphony Of The Seas" cruise for two for a week in the Caribbean on the occasion of the annual PENTAIR "Path to Paradise" trip in December 2019.