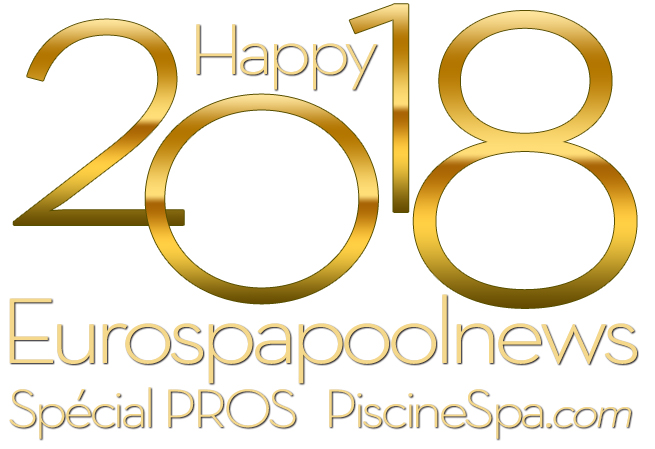 New year greetings are a delicate exercise each year. What can one wish for this new year? And if we look back to all that was positive in 2017 to wish at least the same?
At IMC, the year has flown by. And with good reason!
1376 new articles in 8 languages published on the EuroSpaPoolNews website, 164 newsletters sent to over 21,000 subscribers in more than 20 countries, 17 paper editions and nearly 30 events at which we were present.
195. That is the number of advertising clients we had this past year. Among which were several who have been following us over a number of years!
On PiscineSpa.com for example. Our general public website celebrated its 20th anniversary in 2017 with a brand new version optimized for SEO and for consulting on tablets and smartphones. At the next exhibition in Lyon, EuroSpaPoolNews will celebrate its 18th year of existence.
New projects are being developed for this leading name of the European professional press. To be continued…
As for our readers, they followed the dynamism of the pool market. An increase in the readership of EuroSpaPoolNews of +18% (as on 31/12/2017) and even 23% for the PiscineSpa.com general public site.

Not forgetting the work of our teams that earned top honours for the Special Pros professional editions, which is seeing the number of its subscribers growing day by day.
Besides this, the 7,000 or so public pool decision-makers send us messages of thanks for our special editions on public pools every day.
To have satisfied and loyal customers, show dynamism and longevity at the same time, and continue to look at the future with confidence! What more can one ask for?
So that is exactly what the teams at EuroSpaPoolNews, Special PROS and PiscineSpa.com wish you for this New Year 2018!