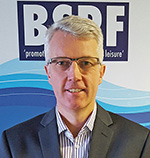 Chris HAYES
Ahead of SPATEX 2017, BSPF Managing Director Chris HAYES gives Eurospapoolnews readers some thoughts on the UK wet leisure sector and explains it is performing well, despite a number of uncertainties.
MARKET CONFIDENCE

In the UK, the market for pools, spas, hot tubs, sauna, steam, wellness and associated wet leisure products and services is continuing to regain the ground lost during the last recession. Although accurate data is not easily available, the indications from the estimates provided by the industry, including feedback from the Wet Leisure Survey (undertaken by Golden Coast with help from the BSPF) is very upbeat.
The Wet Leisure Survey provides a useful qualitative overview each year on the state of the market and the 2016 review will be available at SPATEX 2017.
The recovery of the market in the past couple of years has been very noticeable. Overall, there has been greater confidence being reported by the trade in the past couple of years and having needed to reduce staff levels (through retirement, redundancy, or fewer contracted hours for the staff that remained, this is beginning to change for companies in the UK. There is more interest from companies to take on new staff and apprenticeships are being considered in more depth by companies needing to cope with the increased demand from their clients.

The recovery in the domestic market is partly matched in the commercial sector, as Local Authorities may not be building pools in as great a volume as they were pre 2008, but some parts of the commercial sector are showing strong signs of recovery, such as the holiday park sector. Demand for pools and especially for hot tubs used exclusively by one family (or small group of friends) are in great demand and is a trend that should continue to develop over the next 12 months.
Although the commercial pool work in some sectors is strong, there appears to be fewer companies that work predominantly in this area alone, favouring to work in both the commercial and domestic areas to benefit from the opportunities provided by both.

The role of products that can genuinely save energy helps customer tick two very important boxes that is having an increasing influence on what customers want. Firstly, it helps satisfy the growing desire to be 'green' and more importantly, it can help to reduce running costs. If payback times can be accurately calculated, then this can give consumers confidence in spending more on capital purchases such as heat pumps, to make savings on running costs so that the extra cost are quickly paid back.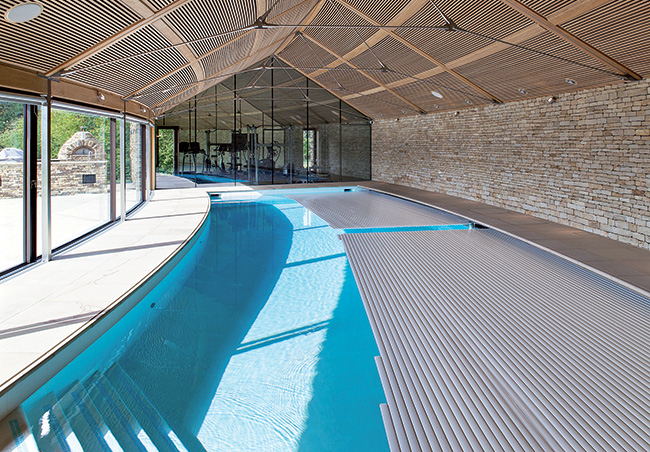 Aqua-Blue Design & David Hallam Ltd

BREXIT has brought uncertainty

With the improvements in the economy, the BREXIT referendum came at an inopportune time for many businesses and since the result, the main issue that still remains is the uncertainty about the direction of travel of just exactly what BREXIT will mean for the freedom of movment of people and products. Some of that uncertainty should become very clear soon, with the imminent triggering of Article 50.

The initial impact seen in the UK was a fall in the value of the pound (especially against the euro and the dollar) and as many goods in our industry are imported, the end result will be higher prices in 2017, even if some businesses decide to take a smaller margin.

In the short term, businesses may also find it more difficult to borrow money (at favourable rates) and so cash flow problems may continue to be one of the biggest issues that businesses in our industry have to face.

Since Brexit, consumers may have initially felt less confident and less sure about the future and anecdotal evidence does suggest some pool contracts were put on hold. As the months have progressed, consumer confidence appears to be cautiously returning, but it is a sensible strategy to assume there will be some adverse effect on sales in 2017.

Weather-proofing business

While it may be unavoidable that BREXIT has created short term issues, consumers are likely to be more affected by poor summer weather during some years in the UK, it is vital that companies continue to "weather-proof" their business as much as possible. This is made easier for those companies building indoor pools and also where customers are at the top end of the market, as demand is strong in these sectors.
Renovations and refurbishment work is also healthy and companies are reaping the dividends by contacting their existing database of customers to identify if any of them are thinking of refrshei8ng their facilities, or adding options to them. Those companies that have a proactive approach to following up on customers that have planning permission and who have not yet started work will also be best placed to win this business.

Making best use of contacting existing clients is key, but using social media and enhancing websites (style, content and reach) will help to bring in potential new customers. New audiences need to see what is available and hopefully consumers will continue to gain better knowledge about products to have an informed choice about price and quality.

Business size

In the UK, companies employing between 1 – 5 people are the most prevalent in our industry (with as many as 60% of the companies estimated to be in this category). The challenge for these small companies is how to grow their business when demand increases to find suitably skilled /qualified staff.

For this size of company, there is also the challenge of keeping up to date with the many changes that are happening with Regulations, Standards and guidance that impacts the industry.
Both of the Trade Associations (BISHTA and SPATA) and also the ISPE are working hard for their respective members (either companies or individuals, respectively) to ensure that knowledge is gained, so that work is carried out to industry standards.
Information is available online and also via seminars and workshops available at specific times of the year to help businesses. SPATEX is also a great source of information for attendees, with two seminar areas providing a wealth of information.

Standards

European and World-wide standards are proliferating and this is good to raise the quality of the work expected, so long as industry experts are able to devote the time to meet with colleagues to discuss and agree on what is appropriate to include. There is also the need to cascade the information to the industry, so that they are aware of the changes that are going on. The greater emphasis on providing safety signs for domestic pool owners, as indicated in EN 16582-1 is just one example where the industry is having to change the way it works.

Standards for spas and hot tubs are also under scrutiny at the moment, as a European standard is being developed that will encompass a number of different types of spas, from portable spas (including inflatable spas and exercise spas), to field engineered spas, and also Scandinavian hot tubs (without water filtration). The existing electrical standard for spas - EN 60335-2-60 (and the International version) are being reviewed following some electric shock issues with one particular brand of inflatable spa and it is hoped to make some progress on revising this standard in 2017.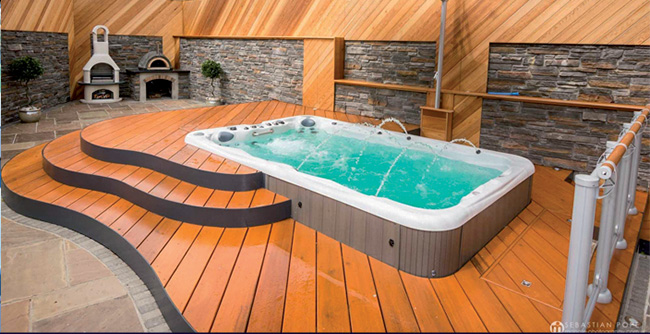 Greater collaboration around the World.

2016 has seen a growing trend for working together, not just in Europe, with the impact of EUSA (the European Union of Swimming Pool and Spa Associations), but also there has been greater dialogue involving Associations from other Continents wishing to share ideas and learn from each other.
Some of the key items for a world-wide group to focus on may include lobbying, networking, setting standards, rolling out education programmes, marketing / promotion and benchmarking (facts and figures e.g. number of pools, number of companies, number of employees, market worth, etc.).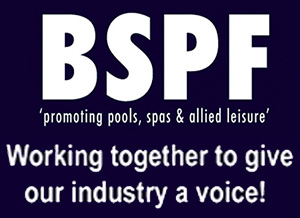 In 2017, it may be possible to arrange meetings at various exhibitions to further explore what is possible from such a world-wide collaboration to grow the marketing and promotion of the industry world-wide.

Awards success

One way of raising the profile of the industry is through award ceremonies and many countries hold their annual event to kick start the season. The British Pool & Hot Tub Awards (hosted by BISHTA and SPATA) in partnership with the ISPE are being hosted again at SPATEX and I would like to congratulate all of the winners being announced in Coventry.

My best wishes also go to the various award recipients across Europe at the European Pool and Spa Awards was held at Forum Piscine, in Bologna.