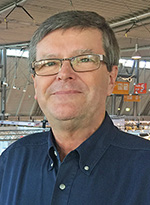 Didier MÜLLER-GREVEN
Tecmark Corp. acquired North Shore Safety GFCI/ELCI (circuit breakers) in September 2016.
The first one is specialised in design, development and manufacture of electro-mechanical, electronic controls, and control systems for OEMs and end users for pressure, temperature and time sensing applications.
The second one, now named "North Shore Safety, a Tecmark Company", develops, manufactures and supports GFCI/ELCI products for OEMs and end users with challenging application requirements such as wet location, extreme environmental locations, difficult, or unique operating locations.
Its products are environmentally hardened allowing them to meet these specific conditions of use.
Tecmark expands with this acquisition its offer for protection in the pool, spa and balneotherapy industries, adding those products with the following properties:
• Electro-magnetic "fail-safe" contact latching;
• Switching contacts among the largest in the industry;
• On-board filtering ;
• Redundant circuitry for "fail-safe" operation;
• EMI/EMC compliant ;
• Surge suppression/protection ;
• Dual indication LEDs ;
• Wide ambient operating range (–35C° to 66C°);
• 15 Amps through 60 Amps ;
• 240VAC through 600VAC ;
• Permanent and Portable Configurations ;
• Selectable Features and Settings.