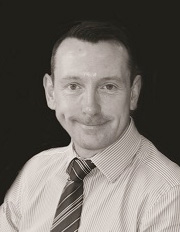 Mark Rowlads
A familiar face is joining Certikin's mobile sales executive team, which plays an important role in enhancing and supporting links with the company's office based teams in Oxfordshire and Certikin North in Leeds.
Customers in the South West, Wales and the Channel Islands will shortly see former CertiChem Sales Manager, Mark Rowlands, in his new role of travelling Sales Executive.
Mark spent 15 years in the CertiChem division, 9 years as manager, so he brings with him a whole wealth of knowledge on water treatment, testing and equipment. However, after so many years at Certikin, his knowledge of the entire Certikin range is very strong!
"Nothing beats face to face contact and I am relishing the opportunity to meet more of Certikin's customers and offer hands on advice and support" says Mark. "It's an unparalleled service that Certikin offers; no other UK wet leisure company can match it in terms of its scope and, of course, our customers can access it for free."
Mark joins Certikin's three other highly experienced roving sales executives. With the arrival of Mark, their 'patches' have been redefined: Sally Laver is now covering Midlands, Northern England and Ireland; David Steptoe South East England and Scotland whilst Certikin's H&V field sales manager, Graham Kneale, covers all of the UK. Although each member of the team has their own areas of specialism, they are all highly knowledgeable when it comes to the extensive Certikin product portfolio.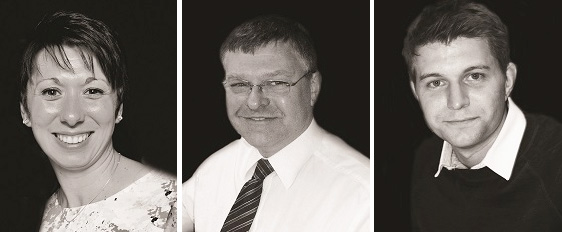 Sally Laver, Graham Kneale and David Steptoe
CertiChem welcomes Vanessa to the helm
With Mark vacating the position, Vanessa Lloyd has been promoted to CertiChem Product Manager. Vanessa has been with Certikin since 2011, most of that time has been spent in the CertiChem division, where she is widely acknowledged as an expert on chemical dosing and monitoring. Indeed she has been highly instrumental in developing Certikin's chemical dosing business which has gone from strength to strength and grown immensely over the last five years.
Vanessa is ably assisted by technical sales adviser Craig Williamson who has recently returned to Certikin after a break of four years, and Certikin are looking to recruit another person for the team.