HEATSAVR liquid pool cover has helped Deer Park Golf and Country Club in West Lothian, Scotland achieve a 25% reduction in gas and electricity usage in their swimming pool following its installation in August 2013.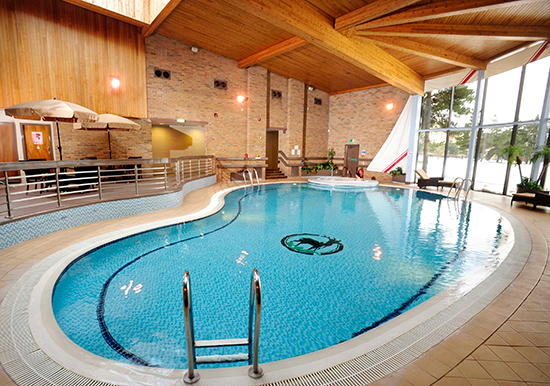 The country club had used a traditional pool cover, but it wasn't effective because their pool is oval shaped, and as a result, heat and moisture were still able to escape. General Manager, Stuart Cruikshank was recommended Heatsavr as the ideal solution for his pool.

Heatsavr is a liquid pool cover that works by forming an invisible monolayer over the surface of the pool, preventing heat and moisture from escaping while the surface is unbroken. The country club had Heatsavr installed as part of an upgrade that also saw them have new boilers fitted.

The work that was carried out at Deer Park Golf and Country Club saw an amazing 25% reduction in gas and electricity usage. Because of Heatsavr, a pool cover doesn't need to be pulled over during periods of inactivity or at night time, which has also meant a reduction in manpower at the country club. As an additional benefit, Stuart has said that he no longer experiences issues with condensation on the windows. He said that he would recommend Heatsavr to anyone.

The HEATSAVR liquid pool cover is distributed by Brenntag UK & Ireland, the global leader in chemical distribution. Brenntag now wants to promote the benefits of Heatsavr by developing its dealer network in France, Italy, Spain and Germany.