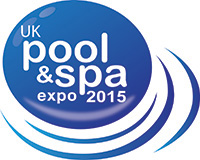 UK Pool & Spa expo invites visitors to come and witness the latest innovations in the pool/spa industry in order to pamper themselves at home during the long winter months. The exhibition will be held at the NEC of Birmingham from 22 to 24 November 2015.
The show is one of the places to go for expertise on just about anything relating to owning and maintaining a mini resort at home. With a wide range of exhibits ranging from the sophisticated spa system of luxurious hotels, to affordable swimming pool designs for the back garden; from cutting edge technologies for standard sized swimming pools to warm and cosy hot tub... the expo will be a great source of inspiration.
The exhibition showcases a whole plethora of cutting edge pool and spa technologies every year, attracting leaders of the industry, business dealers and consumers who just want a relaxation facility in their home.
The UK Pool and Spa Exhibition is located in the NEC, possibly the most accessible exhibition centre in the UK, being just 2 hours away from London. It is even directly accessible by plane for international visitors!
The Expo offers free wifi, free parking and free entrance. The organisers have exclusive rates on both hotel stays and trade discounts for expo visitors for the duration of the event as detailed on the website.
For more information contact: [email protected]