"Innovation is the true driving force behind the swimming pool industry"
Between 13 and 16 October, innovation, sustainability and new water-related wellbeing experiences will be the stars of the Piscina & Wellness Barcelona trade show, which brings together more than 300 direct exhibitors from 25 countries. The trade fair will be showcasing the latest materials, equipment, technologies, products and services for all kinds of swimming pools, the wellness and spa sector and aquatic facilities. He spoke to the president of the Organizing Committee, Eloi Planes, who gave us an overview of the forthcoming edition, which is characterized by a burgeoning supply in a context of market recovery in Spain, the second biggest swimming pool sector in Europe. A 46-year-old Barcelona native, Planes is also the Chief Executive of the Fluidra Group.

How would you rate the current situation of the swimming pool market in Spain?

E.P : Domestic demand is recovering and you can sense the upswing this year. Moreover, private swimming pool construction has picked up again and we expect to close the year with 18,500 new swimming pools, 12% up on 2014. At the same time, the appeal of the Spanish swimming pool market is undeniable, with 1.16 million pools requiring renovation, maintenance and fitting out. In the first six-month period, companies in the sector have noticed an increase in sales of over 8%. At the same time, the Spanish tourist industry is making tremendous efforts to modernize its establishments to reposition itself and attract new clients, and these investments also include aquatic and wellness facilities. All of this, added to the close association between the world of swimming pools and wellness and new user segments such as health, leisure, sport and wellbeing, mean that things are much more dynamic.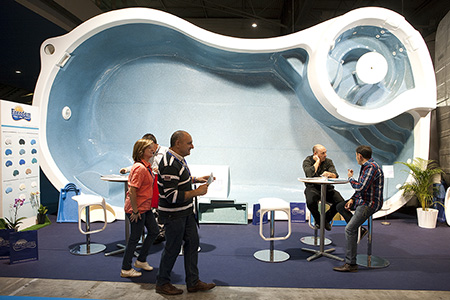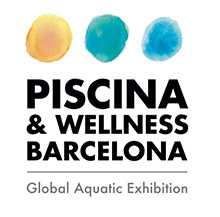 And Piscina & Wellness Barcelona is being held in this more favourable context. What's this new edition looking like? What are the highlights?

E.P : This market recovery is also being felt in our show, which has grown 11% in terms of both exhibition area and the number of exhibitors compared to 2013. We're hosting around 300 direct exhibitors from more than 25 different countries. We've also put a lot of effort into attracting visitors from the sectors of hotels, campsites, spa resorts, rural guesthouses, sports centres and clubs and aquatic and recreational facilities because there is a definite increase in demand from these collectives. We're also strongly committed to the wellness sector, which we've now included in the show's name, and this is something that visitors will appreciate not only in the rise in the number of companies taking part but also in the activity programme. In this respect, we're holding the second edition of the Wellness & Spa Event, a forum of conferences on the wellness industry, and we're also replicating a fully-operational wellness centre to provide inspiration on designs, products and services. We will also be hosting sessions on networking, trends, new products, and business meetings to make contact with new markets in the Innovation Zone. And, as always, we'll be recognizing the most innovative and sustainable products and facilities with awards.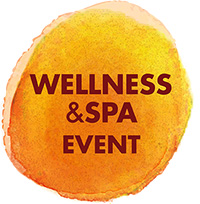 What is the focus of this edition of the Wellness & Spa Event? Who can take part?

E.P : The event will be held on 14 and 15 October as part of the main show. Any visitor can attend the conferences, which will be given by around 30 international experts on subjects such as how to guarantee excellence in the design, construction, theming, fitting out, treatments and products of wellness centres to convey unique wellbeing experiences to customers. They will also be talking about sustainability, profitability and the relationship between wellness and health tourism, amongst other subjects, and presenting success stories of unique wellness businesses that are operating in different countries. Our renowned speakers include Jeremy McCarthy, the Global Spa Director at Mandarin Oriental Hotels; Raoul Sudre, who is regarded as one of the world's top wellness experts; and consultant Gérard André, an expert in the spa and wellness sector who will also be giving personalized advice and answering queries from visitors to the space where we will be replicating a working wellness centre. The event will have various areas for attendees to network with speakers – which requires pre-registration – to encourage them to share experiences and to explore the topics discussed in further depth.

What main trends will we be seeing this year at the show in terms of the innovations exhibited?

E.P : Without a doubt, innovation is the true driving force behind the swimming pool industry and at the show we'll be seeing sustainable solutions and added-value products focused on improving users' experience of swimming pools as well as reducing water and energy consumption. As well as the use of more natural products to guarantee water quality,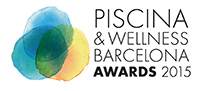 standout trends include the automation of processes, especially smart systems to manage the maintenance of swimming pools and aquatic facilities via the internet and mobile devices. At the show we will once again be presenting the Piscina & Wellness Barcelona Awards for the most innovative products featured at the show, as well as for the best residential and public swimming pools, wellness centres and renovated facilities.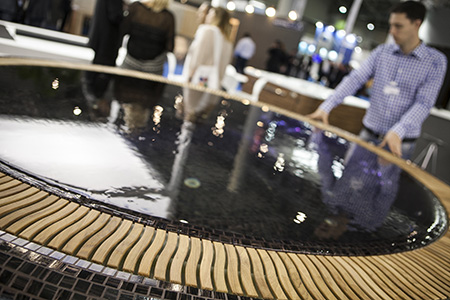 Internationalization is one of the hallmarks of Piscina & Wellness Barcelona; how does the show help to make contacts with new emerging markets?

E.P : Indeed, internationalization is still one of the cornerstones of the show, both in terms of promoting exports and international business relations and sharing experiences and know-how between the professionals from different countries who visit the show. At this year's edition Morocco is the guest nation and we have invited buyers with investment projects from around 20 countries, mainly in Europe, the Mediterranean region and Latin America to participate in in business meetings with our exhibitors.

Finally, why should professionals involved in the world of swimming pools, wellness and spa centres and aquatic facilities visit this year's show?

E.P : Because of the trade fair side of the show, which will help them to find the products and solutions they need, and because of the networking opportunities with fellow professionals. At Piscina & Wellness Barcelona you can view, handle and learn about brand new products; share information, experiences and ideas; discover the new trends; expand your network of contacts; source new suppliers, get advice, learn new techniques and firm up good business deals.