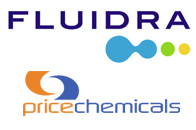 With this operation, Fluidra adds water care products to its Australian products portfolio. Asia & Australia represents a 20% of Fluidra's annual turnover. Fluidra has been present in Australia through AstralPool Australia since 2006, with eight branch offices and own production sites.
Price Chemicals is one of the leading companies supplying water care products to the Australian pool & spa industry. With annual sales of nearly 7 million euros, this former family business, founded in 1984, counts with a production facility near Sydney. It counts with one of the best known brands in the industry called Purex.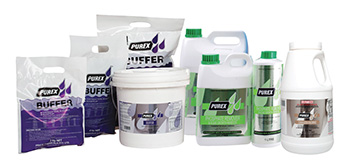 The acquisition follows Fluidra's strategy to reinforce its presence on the Australian market, completing the range of products offered to the market – such as pumps, filters, pool accessories and heating – with chemical products to disinfect and maintain crystal clear pool water.
Eloi Planes, Fluidra's CEO, says "Australia is very important for us because of its growth and because of its significant tradition and contribution to the pool industry worldwide. With Price Chemicals AstralPool Australia will add a comprehensive range of top chemical products to its product catalog, thus strengthening our market position."
Fluidra has been present in Australia since 2006 through AstralPool Australia, having become the market leader with eight branch offices and own production sites near Melbourne.